From Von Brimhall's "Creativity and the Digital Arts" class given at the 2013 youth conference. Listen to the whole recorded class here in our audio library. 
From sketchbook to computer to ebook! Take your drawings out of your sketchbook and into your computer! Von Brimhall will explore and demonstrate various techniques in creating digital art, with programs such as: Adobe: Photoshop, InDesign, Illustrator, Fireworks, After Effects and Dream Weaver. Walk with an experienced guide through the steps of how to write an ebook and how to change your ideas into animated book apps!
Here are some websites and apps Von Brimhall suggests in his class.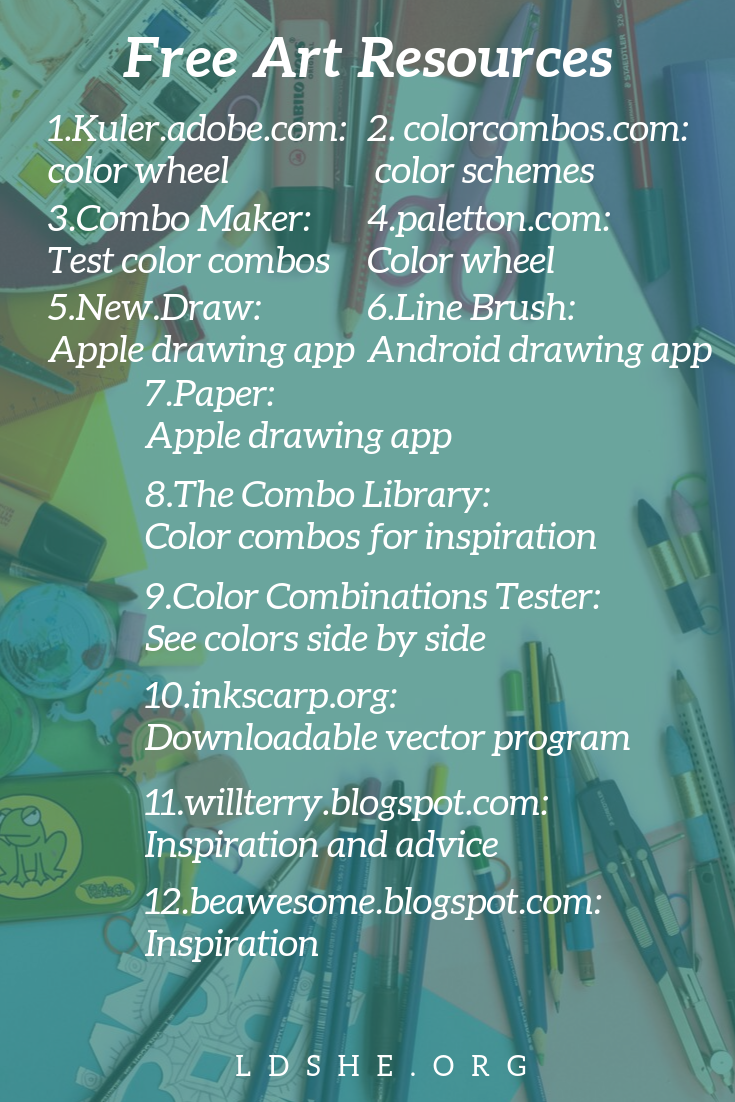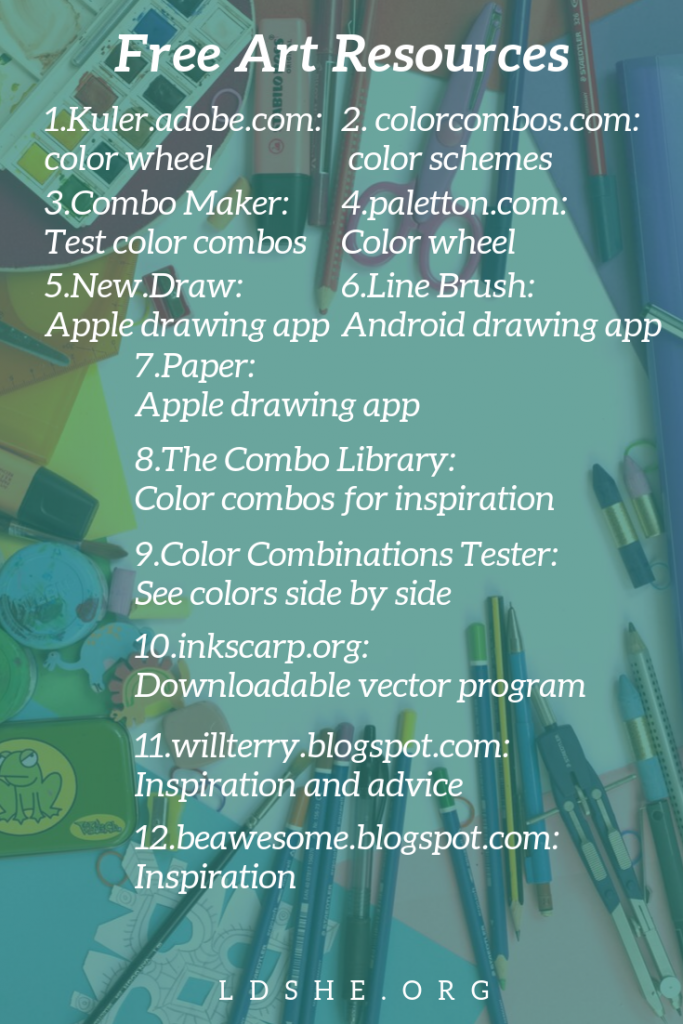 Color
Kuler.adobe.com
An amazing color wheel which allows you to create analogous, monochromatic, triad, complementary, compound, shades, and custom color palettes. It also gives the RGB and HEX for each color so you can use the colors in your own designs.
colorcombos.com
This site was designed for web designers to try different color patterns, but you can use it too for your art projects.
Color Combinations Tester
This tool allows you to see colors you choose side by side.
The Combo Library
Here you will find dozens of color combinations already made. Use this for inspiration for your own art.
Combo Maker
Test your colors and bring them to life by using them on premade graphics such as cupcakes, glasses, Easter eggs, and more.
paletton.com
Another color wheel and color pallette creating tool.
Vector
inkscarp.org
This is a free downloadable vector program. It can be used to edit or create vector graphics. Available for Mac OS X, Linux, and Windows.
Inspiration
beawesome.blogspot.com
This blog is filled with drawings from a man who works for Disney Interactive Studios/Avalanche. If you are looking for something to draw or looking for a new favorite artist, this is the place to look.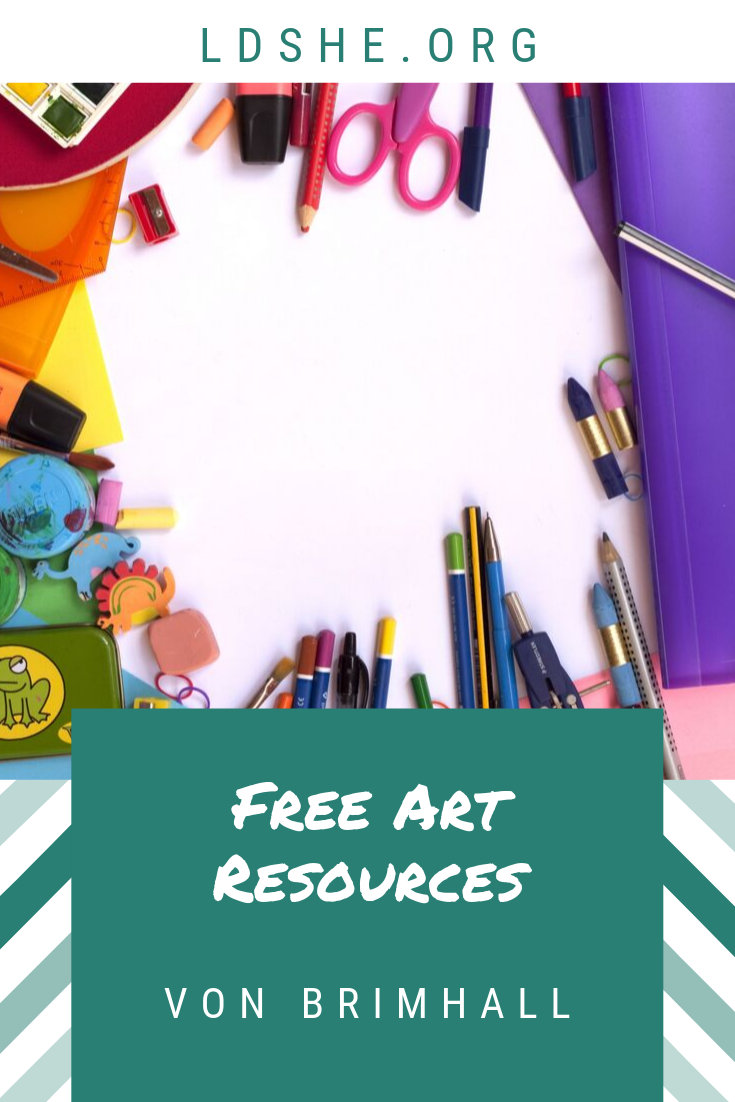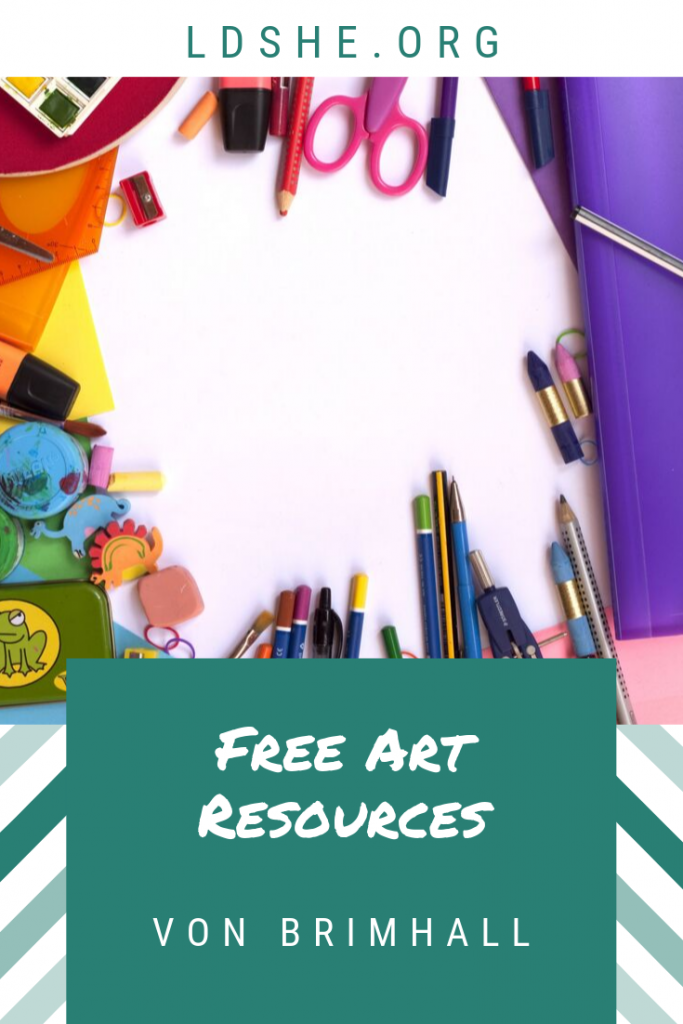 Apps
Paper
Drawing app from Apple
Line Brush
Drawing app from Android
New.Draw
Drawing app for Apple Ipad
Advice
willterry.blogspot.com
This blog artist has amazing drawings to inspire you, and lots of drawing and art advice. There are also fun drawing challenges to get you started.