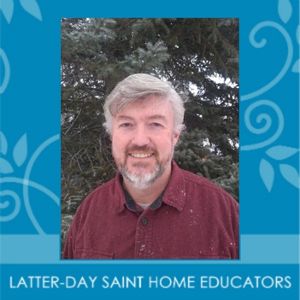 William DeMille is a farm consultant and a massage therapist. He and his wife homeschooled their four children. He holds two certificates in aquaponic engineering and production from Cornell University and from GrowHaus Aquaponics. He graduated from Dr. Elaine's Soil Food Web School. He has consulted several agricultural startups and helped create other farming enterprises since 2005. He specializes in the education of food production and soil health. He teaches 'boot camps' throughout the year, training families to grow their own food. He teaches a seventeen-week class to train farmers in vegetable production each summer. He owns and operates a soil-testing laboratory. He has a YouTube channel about farming. He is growing his Patreon channel helping people grow food, and he holds a weekly free online Q&A on Thursday evenings. He lives with his wife Vernie Lynn DeMille in the snow-capped mountains of northern Nevada. They have four children and one grandchild. William can be contacted at: www.georgicrevolution.com
All Sessions by William DeMille
SLC Youth Day 3
5/26/2023
Shark Tank for Young Entrepreneurs
Bring your business idea before a panel of entrepreneurs and see if your business has what it takes to make it in the real world! These successful business experts will listen to your business model and share real world advice for what you need to succeed!
Education for Future Food Production (William Demille)
A new wave of young farmers may be poised to get rich! The earth is in a cycle that is making it hard to grow the same amount of food as we have in the past. Education about food production in the past was successful in supplying the world with busy restaurants and grocery stores without the average person ever giving the supply of food a single thought! Currently, this is no longer the case. People are worrying about food availability. Since 2020, things have been rapidly changing! Drought! War! Inflation! Fuel cost! Fertilizer cost! Labor! Food scarcity could be the norm in the near future. There are principles of agriculture production that we can use to create abundant and nutritious food if farmers knew what to do. I will show you how to grow food smart! I will share simple principles that you can do in your home garden or on 1000 acres of land. And when you have food to sell when others don't, the hungry people will be your customers. Making great sales is less about charisma and more about having a product to sell when other salespeople run out of supply. This world needs more farmers with the correct information to grow food in a new climate. The education of the past is not adequate anymore! Were you born to be a farmer?
SLC Parents Day 3
5/26/2023
Greenhouse Gardening That Works (William DeMille)
Healthy food comes from healthy soil. Healthy soils are functioning soils. I will discuss some keys that create functioning soil and a few mistakes most people make that stop soil function. A harvest of food is possible 365 days each year by using a greenhouse. We will discuss what to grow in warm weather and what to grow in cold weather. Gardening is a natural way to teach reading, math, science, engineering, writing, nutrition, anatomy, biology, geology, and so much more. This class will be based on the most current scientific information about soil health and presented in a way that anyone can implement.