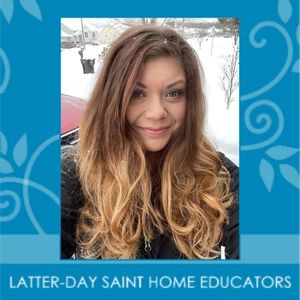 Tina Bassett is a military wife and mama to three kiddos. She grew up in the Midwest, feels like a Southern belle, and now lives in Utah. She is an accomplished pianist and loves accompanying, especially on the high school and college levels. She has a heart for teenagers and young adults and has a dream of being a seminary teacher. She looks forward to serving a senior mission someday with her husband. Tina loves to hunker down with a cup of tea, a fuzzy blanket, and a great historical fiction book.
All Sessions by Tina Bassett
SLC Youth Day 3
5/26/2023
LDSHE Pop-Up Choir! (Tina Bassett)
Do you love to sing? Have a hankering to sing in a choir? Come join the LDSHE Pop-Up Choir as we prepare a song in just one hour (gasp!) to perform at the Graduation Ceremony on Friday evening. Yes, we can perform with only one rehearsal. And yes, we will have a great time doing it! You will not need to stay for the entire Graduation Ceremony, but plan to attend for a short while for our performance. Come to rehearsal focused and ready to sing and "make a joyful noise" (Psalm 100).