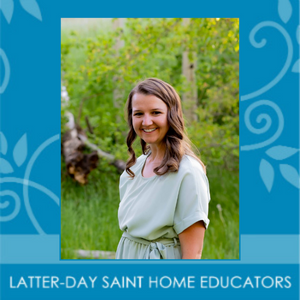 Sierra Graham received her bachelor's degree in Early Childhood and Special Education at BYU-Idaho. She then went on to teach Kindergarten for three years before becoming a stay-at-home mom. Sierra and her husband have been blessed with two beautiful children. Ever since Sierra was a girl, she's loved working with children and had a goal to one day have a preschool in her home, just as her mom did. When her second child was born, Sierra decided it was time to make her dream a reality. She spent hours after her kids went to bed researching and planning the start of her very own home preschool. Sierra has found fulfillment as she continues to teach while being able to stay at home with her children.
All Sessions by Sierra Graham
SLC Youth Day 2
5/25/2023
The Beginnings of Entrepreneurship (Sierra Graham)
Learn about the experience of Sierra as she created her own preschool business. We will discuss the steps and work it takes to create a business and to keep it running. Then take time brainstorming your own potential future business!
SLC Parents Day 2
5/25/2023
Immersive Learning Through Preschool Play (Sierra Graham)
Come join this hands-on, interactive class while we learn about teaching our three- to five-year-olds. Step into their minds for a day and come play! You will leave this class better equipped to teach foundational skills and to build upon the knowledge they already have. We will also cover topics related to this developmental age that will help us better understand and teach their unique personalities.