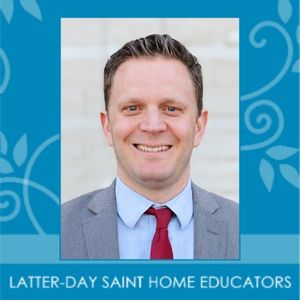 Sam has been teaching speech and debate in the homeschool community for fifteen years. He is the founder and director of both the Independent Education Program and the Wasatch Independent Debate League, which has been introducing homeschool students to academic debate for the past thirteen years. He has also seen significant success as a mock trial coach, including coaching three top ten teams at the National Mock Trial Tournament. Sam graduated Magna Cum Laude from Weber State University with a B.S. and teaching certificate in Communication Teaching and a minor in History Teaching.
All Sessions by Samuel Martineau
SLC Youth Day 2
5/25/2023
Navigating a World of Differing Opinions (Sam Martineau)
Civil discourse and pluralism ... No matter how inconvenient it may seem, we all have to share the world with others who stubbornly refuse to agree with us on matters of politics, religion, culture, and so forth. Unfortunately, there is no magic that we can use to make others change their opinions. But is it possible that the fact that we share our world with others who disagree isn't just a nuisance that has to be put up with? Is it possible that it is a meaningful good that makes the world a better place? Come to this class to learn how to navigate and thrive in a world of differing opinions.
SLC Parents Day 2
5/25/2023
What Is Holding Your Child Back? (Sam Martineau)
When a student who struggles to excel academically is asked what is going on, they frequently respond that they have a problem with procrastination, that they are lazy, or that they just need to buckle down and get things done. But my experience as a teacher as well as a significant amount of education and social science research indicates that there are much better answers available.