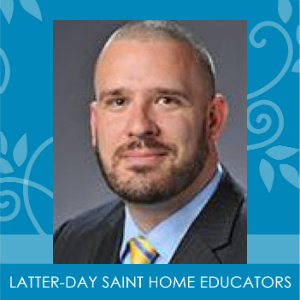 Paul lives in Tennessee with his wife Sammie and their six children (five boys, one girl). He enjoys traveling, reading, fishing, chess, theology, and most importantly food. Paul grew up in an inner city, but spent the weekends on his family cattle/dairy farm. This upbringing gives life to his business practices, parenting style, relationships, and availed to a menagerie of experiences to be shared around a campfire. At nineteen he served a two-year mission in Frankfurt, Germany. Paul and Sammie have been married for 16 years. Over these wonderful years they have moved 13 times. It's often said, "We have a few more moves in us," because nomadic life suits them both. Working as a Manufacturing Consultant for Lantech Global, Paul is privileged to travel globally fulfilling many of his passions. "Working is only work if you don't enjoy it."
All Sessions by Paul Clegg
Gettysburg Youth Day 3
5/19/2023
Do Hard Things (Paul Clegg)
Stillwell
Don't think of an elephant! GOT YA! When our focus is on the negative, our perspective shifts to that focus. We can't help BUT see the negative. Come talk about how to narrow our focus so hard things are made simple.
Gettysburg Youth Day 1
5/17/2023
How To Be a People Person Without Losing Yourself (Paul Clegg)
Grant Suite
What's easier than saying, "No"? I mean parents do it all the time. What about "No" to friends, colleagues, or that career you have worked so many years to get? Principles, not the disposable fillers of life, define who you are.