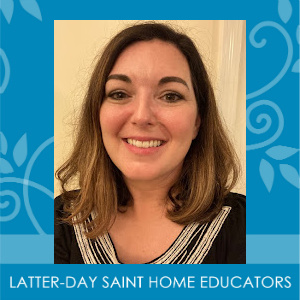 Katie Riggs is a wife and homeschooling mom, and active member of the LDS church. She has worked as a private voice and piano instructor for over 26 years, and completed her Master's Degree in Music Education through Liberty University in December, 2022, with an emphasis in teaching children how to sing. Her greatest joy as a teacher is watching her students achieve that "aha" moment. She has performed with Opera Colorado as well as Center Street Musical Theater in Provo, Utah. She still enjoys performing locally, including at the Dickson, Tennessee Christmas Tree Lighting Ceremony (November, 2018) and at the Giving Machines in Nashville in December, 2022. She loves serving in her community and creating musical arrangements for her ward choir. She has written several songs, and was recently commissioned to write an arrangement of one of them for the Rockingham Youth Singers in Reidsville, North Carolina. As the daughter of a military veteran, she is a native of everywhere, United States (including Alaska) and even spent three years of her childhood in Panama.
All Sessions by Katie Riggs
Gettysburg Youth Day 2
5/18/2023
You Can Sing!!! (Katie Riggs)
Aspire Ballroom
Everyone has the God-given ability to sing and make music. Does the sound of your voice make your dog howl? No problem! We'll teach you rhythm and give you a promising start in percussion, beat boxing, or Christian rap. Want to improve your singing skills, but don't know where to start? Learn some beginner singing tips and tricks that will give you a solid foundation for future growth. Music instructor Zoe Greenhalgh states, "Music has an infinite capacity to affect brain and body. It can act as a unifying force and a vehicle by which other skills can be developed, enjoyed and understood. As such, music can be a powerful means of learning." She adds, "Our voice ...has profound links with our physical, social, emotional and intellectual well-being." Music and singing improves our lives! Learn something you didn't know about music and singing today!