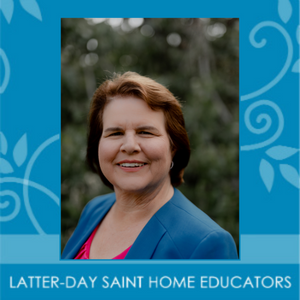 Kathy has homeschooled since before it was cool (or even semi-normal) and she has mentored thousands of homeschool parents and teens. Her favorite kind of mentoring is when she helps you realize that you have an important message that the world needs to hear. Teen mentoring includes everything from writing or public speaking coaching to giving accountability to help them reach their goals. Kathy loves reading, especially the classics or what she calls "change literature", and she's been known to recommend books to total strangers in the grocery store. Her San Diego roots make her partial to her feet in the sand with a strong ocean breeze and she splits her time between there and Cedar Hills, Utah. It is an honor to help you on your homeschooling journey!
All Sessions by Kathy Mellor
Gettysburg Youth Day 3
5/19/2023
Gettysburg Parents Day 3
5/19/2023
How to Mentor Your Children (Kathy Mellor)
Robert E Lee Suite
Anyone can teach, but becoming a mentor happens with intention. and pays dividends in the teen and young adult years. Mentoring entails individualizing learning, building a solid and open relationship, and considering your child's whole life in the educational process. I've experienced kids with learning disabilities, ADHD, lack of motivation, mental health challenges, and sibling rivalry, so I know this isn't necessarily easy. In this session, we will talk about tools that will help you understand your children, the power of choosing the most effective learning environment, and ways to grow your ability to be a mentor.
SLC Parents Day 3
5/26/2023
Teach Writing Organically (Kathy Mellor)
Have you noticed that there are no classes being offered called Teach Your Child to Speak English? Because, obviously, you don't need help with that. We all know the method of learning to speak our native tongue and don't second guess ourselves as the teacher. When you understand the natural progression for a child to become a writer, there's no need for a curriculum or frustrated tears. I would love to share with you what that looks like and how you can facilitate and encourage your children to be writers in such a way that allows his or her individual voice to develop. In the process, I will also help you identify some of the ways in which a person's voice (perhaps your own?) has been stunted and ways to mitigate that for future growth. Let's make writing an environment of learning, creation, contemplation, and transformation, instead of something which is just endured!
Is It Real or Is It Fake? Education in the AI World (Kathy Mellor)
A large portion of a college education is accomplished by writing papers. What happens when you don't need to write papers anymore because your AI does it for you? Many years are spent systematically learning math and now even math-intensive careers are being replaced with apps and programs that do the work. Even the artists are adapting to a world where NFT art market has reached $41 billion (2021) and surpassed the fine art market. Everywhere you look, these changes are obviously going to change the course of education. As a homeschool parent, it's up to you to navigate where to place your efforts to develop well-rounded kids who can differentiate between the real and the fake, carve out a place for themselves, and navigate the societal shifts that come with a revolution like this. Come and discuss these issues and take the time to question everything you personally experienced in your own education. We've got a new world to figure out!
Gettysburg Youth Day 1
5/17/2023
Online Conference Day 2
2/10/2023
Getting Out of the Public School Mentality (Kathy Mellor)
Zoom Room 1
Despite our experiences of being scarred (in one way or another) by our public school experience and the dismal outcomes we see coming out of the public schools now, it's hard to break loose from the way we think school should "look." At our session, we'll talk about the fears, paradigms, and distortions that keep us from creating the meaningful culture and experience that's really in our hearts. We will also explore strategies for homeschooling in ways where our family can truly engage and experience education which is matched to our individual talents and purpose.
Gettysburg Parents Day 2
5/18/2023
Raising Authentic Kids in a Fake World (Kathy Mellor)
Longstreet Suite A
Social media, virtual reality, artificial intelligence--all are changing the way we live and breathe. You can't avoid them, but how can you work to give your kids the foundations to know who they are and why they are here. We have to work to create a solid family culture, integrate the gospel throughout our lives, and desperately try to navigate the place for all the fake that comes with the virtual world in a well-balanced life. You are the first generation of parents to navigate this. Join me as we look at principles and pitfalls to doing it effectively.
Gettysburg Parents Day 1
5/17/2023
How to Lead a Book Discussion (Kathy Mellor)
Robert E Lee Suite
Reading great books with your kids is essential for homeschooling! But, is reading them enough? Come learn how to leverage the power of the books you are reading by leading formal or informal book discussions. I'll share ways to formulate great questions that will teach your kids to think deeply and make connections with other works and with their own lives. All who attend will get a guide written for a classic fairy tale that you can use to get started right away having meaningful conversations with your whole family.