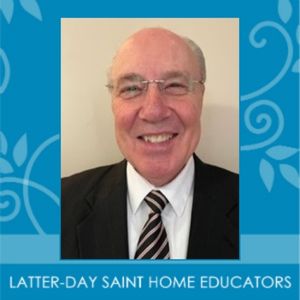 Joel D. Zabriskie and his wife, Ruby, have eight children, forty grandchildren, and twelve great-grandchildren (and counting!). He received an undergraduate degree in Business Management and Accounting from Brigham Young University. His church assignments have included service as a full-time missionary in the British South Mission, high councilor, bishop, stake president's counselor, stake president, stake patriarch, full-time senior missionary with his wife in the Kona Hawaii Temple, and temple sealer. He served for more than 40 years as a volunteer in the Boy Scouts of America. Professionally, Joel worked as CFO of an electronics manufacturer and a non-profit organization. He is retired.
All Sessions by Joel Zabriskie
SLC Youth Day 2
5/25/2023
Patriarchal Blessings and Gifts of the Spirit (Joel Zabriskie)
What is a Patriarchal Blessing? What isn't a Patriarchal Blessing? What are gifts of the spirit and how do I recognize them? How do I help gather scattered Israel? These and other questions will be discussed in the time we spend together.