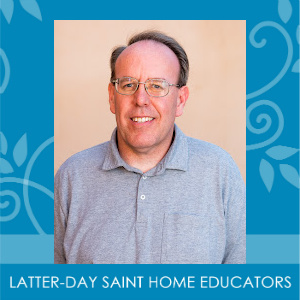 James is a homeschooling father from Cedar City, Utah. He enjoys hiking, ham radio, model trains, learning new things, and laughing through the many adventures of life.
All Sessions by James Moore
SLC Youth Day 3
5/26/2023
How to Have FUNNN!!! (James Moore)
Life is often like a game of chutes and ladders; full of ups and downs. Come and learn five factors that can help you stay positive and happy, as you slide, climb, and spin your way along the gameboard of life.
SLC Parents Day 2
5/25/2023
Is 'Breaking News' Breaking Your Faith? (James Moore)
Come learn five steps to help your children understand the world events happening around them. Whether we realize it or not, what we read, see, and hear in the media does affect us. But have you stopped to think about how it affects your children? In this class James Moore (Radio Station Engineer for a Southern Utah Media Company) will discuss what he observes on a daily basis in the media and how we as parents can help ourselves and our children thrive spiritually and focus on the things that matter most (despite being surrounded by 24/7 news media hype that can often leave us feeling frustrated, hopeless, and overwhelmed).