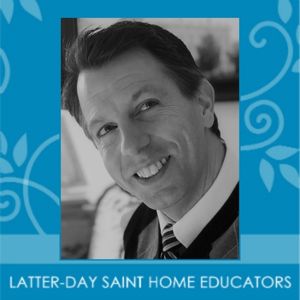 Gary was born in the swamps of North Carolina. Served a mission in Ogden, Utah. Gary & Elizabeth have homeschooled their 8 little Littles for 20 years. Gary teaches Institute at UVU. He earned his bachelors and masters degrees in Marriage, Family, and Human Development, and a PhD in Leadership and Religious Studies. He loves his wife and kids, the mountains, movies, good sushi, being outdoors, Church History, and road trips in their 15 passenger van named Flo. Gary loves the Savior Jesus Christ and the joy He provides in and through repentance. He's excited to see you and learn with you.
All Sessions by Gary Little
SLC Youth Day 1
5/24/2023
Finding Joy in Christ-centered Repentance (Gary Little)
Have you ever felt discouraged in your efforts to repent and receive forgiveness? You're not alone. Thousands just like you want to experience the divine gift of forgiveness...but often feel discouraged by the thought of repenting, perfectionism, or don't know how to repent daily. Come discuss the JOY of Christ-centered repentance. The peace and joy you seek is not far away.