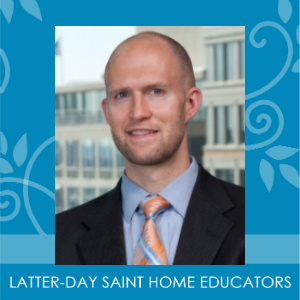 Dustin Palmer lives on the side of a mountain with his wife and, now, one child (the other three have launched). He attended public high school in Utah and received a Bachelor of Arts in Economics from BYU and a juris doctor from the University of Chicago—with the most important subject that he learned, in and out of school, being how to learn. He currently works as an attorney. In his free time, he is trying to be a farmer.
All Sessions by Dustin Palmer
Gettysburg Youth Day 2
5/18/2023
Choosing to Be a Daughter of God: Girl Youth Class (Dustin and Amy Palmer)
All your life you've been told you are a daughter of God, but what does that mean for what you choose to do right now? Who does God need you to be? Have you asked? What does being a daughter of God mean for your future? How will you fulfill your potential? Come ponder with us how you can be the warriors God needs the women of this dispensation to be.
Self Reliance (Dustin Palmer)
Aspire Ballroom
What are the secrets of Hydra, the serpentine water monster in Greek and Roman mythology that got stronger and grew more heads as its challenges increased? Do you know what you need to be prepared for difficult times and to be able to rely on yourself when life is hard? And be even stronger for it? This class will teach you how to be physically, mentally, spiritually, and emotionally ready for whatever is thrown at you!