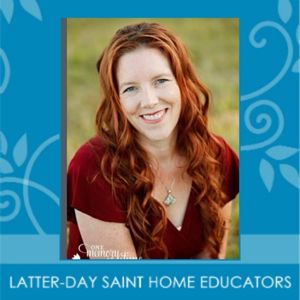 Deborah Palmer is a simple housewife. She uses her spare time to teach and tutor high school and college math, teach two teenage dance performance teams, run her non-profit organization: Citizens for Constitutional Government, and run a homeschool pod from her basement. She has an absolutely amazing, God-sent husband and works diligently to be an intentional mother to five terrific children. But her amazing super power is not her endless energy; her super power is her boundless passion in all things liberty and Constitution-related. Deborah has presented in front of multiple community forums and political meetings at the city and county level. She corresponds regularly with her city and state representatives using the knowledge she will teach in this class. In her downtime, she is a voracious reader and has read over fifty books on liberty and the Constitution to date, with seven more in the queue.
All Sessions by Deborah Palmer
SLC Youth Day 2
5/25/2023
Voting; Seeing Through the Propaganda (Deborah Palmer)
There are required classes, study manuals, and a rigid test in order to get your drivers license. You must take required classes and mandatory attendance in order to to get a degree. You must make it to rehearsal in order to perform. But have you ever wondered why there is no training on how to vote and find a good candidate before you are told it is your civic duty to go and vote? It is a frustrating phenomenon I hope to reverse in this class. You will learn how to see through the propaganda, how to tell if a candidate is telling the truth, and where to find good reliable information on the candidates that you'll see on your ballot. The information is out there, and it is easy to find. You'll leave this class with a cheat-sheet of websites and organizations that do much of the research for you. You'll learn key words that are being used to disguise agendas that are not friendly to liberty. You can do this! Come to voting rehearsal in my class and together we can make a difference!
SLC Parents Day 1
5/24/2023
Know Your Rights! (Deborah Palmer)
Would you like to understand the Constitution better, but just don't have the time or willpower to sit down and decipher the language of the 1700s? In this class you will understand the Constitution, what is in each article, the 26 defined powers of our federal government, and you'll know the Bill of Rights and be able to teach your family! That's right! You heard me correctly! Amazing, right?! You'll learn acronyms and finger motions, you'll get handouts, and mark up the Constitution in order to help you learn, so you can always remember. After class you can teach your children, your spouse, or your friends. Lets learn this phenomenal document, the very first Constitution of its kind in the world, America's greatest export, a divinely inspired document, The United States Constitution!