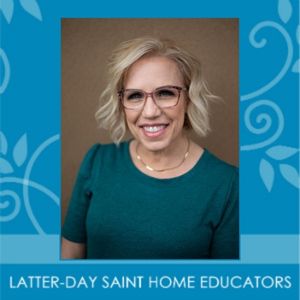 Crystal Bowman loves learning and laughing. Before becoming a family therapist, she spent her time teaching and raising her children. Her six children are her best teachers because they require her to stretch and grow. Crystal got her Masters Degree from ASU in Marriage and Family Therapy. She currently works with families, couples, and teens at the Arizona Family Institute in Mesa, Arizona. Crystal feels the best solution to so much of the hurt she hears from her clients is to proactively teach parents and teens about themselves. In therapy and her classes, she teaches others to manage their emotions, increase resiliency, and have difficult but meaningful conversations. Crystal feels strongly about helping others and deepening their connection to themselves, others, and God.
All Sessions by Crystal Bowman
SLC Youth Day 2
5/25/2023
Surviving Peer Pressure: Be You! (Crystal Bowman)
Peers can be so fun, yet they can make your life miserable. Come learn how to successfully survive peer pressure and stand sturdy in the strength of YOU!
SLC Parents Day 2
5/25/2023
How to Regulate Big Emotions (Crystal Bowman)
Parents often try to manage their kids' big emotions while having their own big emotions of worry, fear, and (at times) anger. Come learn how to regulate your own emotions so you can be the steady leader in your home. Then we will apply the lessons to different age groups so you can teach these principles to your children.