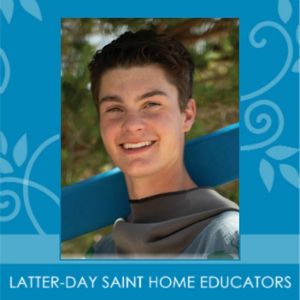 Brackon Allen is seventeen. He is the oldest in his family of five brothers. He keeps himself busy by reading, creating games, writing books, tickling the ivories, and owns an airsoft company (Spectr Airsoft) . He is also taking a Diesel Mechanics class at Bridgerland. He volunteers his time with yet another youth-led homeschool organizations known as Heroic Youth. He loves spending time on horses and wishes he could spend more time with them. He loves meeting new people, and has a very kind heart.
All Sessions by Brackon Allen
SLC Youth Day 1
5/24/2023
Who You Are (Brackon Allen)
The world we live in is one of confusion, distress, chaos, and, sadly, depression. Many wonder "Where can I find peace?" In my experience, peace comes when you know who you are, when you have a holy purpose, and when you serve those around you. In the words of our beloved prophet, President Nelson, "When you know who you are, you will be able to enlist in the Lord's battalion for life." In just one sentence, President Nelson has given us the recipe for peace. The keystone is knowing who you are. One of life's greatest journeys is discovering who you are. Join this class to learn together who we are and why that matters.