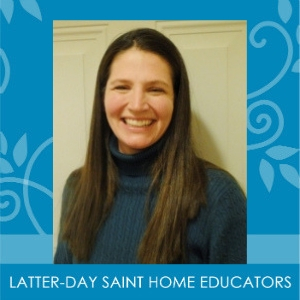 Bente Rodriguez is the mother of fifteen amazing children ages 27 to six. When she and her husband, Todd, first started their family, they never even thought of homeschooling; but as their oldest son was getting ready to enter kindergarten, they decided to give it a try (after all, how can you mess up a kindergartener?). A bit overwhelmed at first, they took it year by year, and before long, realized they were in for the long haul. They've been schooling their children for 21 years and have at least twelve more to go! She and her husband have three married children, five grandchildren, four returned missionaries, two current missionaries, two college kids (BYU-Provo), two college graduates (SVU) and eight still at home. She is a lover of simplicity, learning, reading, working on home construction projects, being outside, milking her cow and, most of all, her family!
All Sessions by Bente Rodriguez
Gettysburg Youth Day 1
5/17/2023
"Trust in the Lord with All Thine Heart" (Bente Rodriguez)
Longstreet Suite C
We've heard the scripture in Proverbs 3:5: "Trust in the Lord with all thine heart...," but what does that really look like in our daily lives? When we feel overwhelmed or all alone, is He really there? How can we know? How can we go from doubt and worry to faith and hope? Come learn and be spiritually uplifted with others as we dive into the scriptures and personal examples to answer these important questions.
Gettysburg Parents Day 2
5/18/2023
Walk Beside Me: Homeschooling Our High Schoolers (Bente Rodriguez)
Robert E Lee Suite
How do I prepare my high schooler for life? Homeschooling high schoolers looks a lot different than when they were elementary or middle school age. We have the blessing to see our youth become men and women and the responsibility to help them develop the skills and character traits they need to fulfill the great missions God has given them. While we can't teach them every little thing they'll need, we can give them opportunities to develop skills and character traits that will enable them to succeed and overcome any challenge that comes their way. Come learn how to Walk Beside Them as they discover their own path.
Gettysburg Parents Day 1
5/17/2023
Being Creative Inside the Box (Bente Rodriguez)
Halsey Room
As homeschoolers, we are known for thinking outside the box, drumming to the beat of our own drum and doing our own thing. While this is awesome, we can sometimes find ourselves frustrated and tied down by the homeschool laws and regulations of our state. Come learn some ways to support and follow these laws while still being creative and individualizing our children's education.