You have already chosen to follow President Monson's counsel to "Choose the harder right."  You know all too well that life is messy, that the best laid plans go awry, that children fight with you and each other, that the days are endless and the years fly by way too quickly.  Wouldn't it be a relief to be able to share this crazy journey with others who totally understand the path you have embarked upon? Guess what? You can!
Come join us at the Latter-day Saint Home Educators Conference-West where we will have three wonderful days of Spirit-led and -filled classes that will help you remember why you chose this journey in the first place. You will leave prepared for the upcoming year, filled with joy, and connected with insight and resources you can use all year long.
Each morning we'll gather together as a group for keynotes. We'll hear from Michael Ballam, Holly Tippetts, and Eric Richards!
On Friday, to close the conference we'll join with the youth to hear from author and speaker Ganel-Lyn Condie.
The balance of our conference days will be filled with break-out classes, some given by well-known names in the homeschooling world and others by Mentor Moms and Dads, who will share their insights and the inspiration they've experienced working hard to homeschool their own children.
On Wednesday at our Foundations Seminar , we'll focus on the nitty-gritty details of getting started with a home-centered education, including: setting priorities, creating a workable schedule, socialization, and ensuring that Christ is the center of your homeschool. If you are considering homeschool, or just want a refresher, this track is for you!
In our High School Seminar you can learn how to plan and execute a high school education, including; setting priorities, scheduling, socialization, finding resources, and preparing for post high school educational options. You don't have to wait until your children are in high school to look ahead! If you have students in upper elementary, middle school or high school, you will want to spend the day with us in this seminar.
On Thursday and Friday in our Home Education Conference,  choose from many excellent topics such as; 
Art
Constitution Studies
Literature
Book Clubs
Come Follow Me
Financial Smarts
Educational Philosophies
Emotional Intelligence
Mentoring
Teaching Multiple Ages
Teaching Kids with Special Need
More than twenty different speakers will be presenting forty-five different presentations. All have expertise to share on a specific topic, and nearly all are experienced homeschool parents who have faced the many challenges that homeschoolers face. They are prepared to share what's worked for them and what hasn't.
Check Out Some of Our Presenters
Note: Adult classes are for adults and quiet nursing infants only. Taking noisy babies out is a courtesy to the presenter, other attendees, and future listeners of the audio recordings. A mothers' lounge  (with a live video feed) will be available. We know it can be difficult to find child care for the toddlers through tweens group, but allowing yourself to enjoy the conference experience in peace is worth it!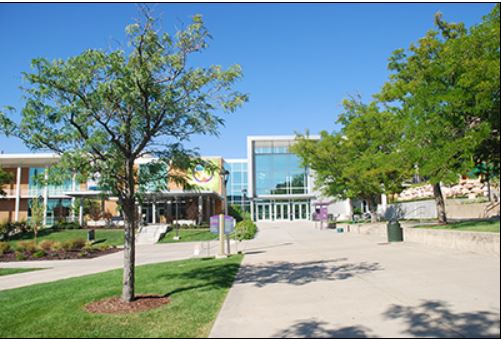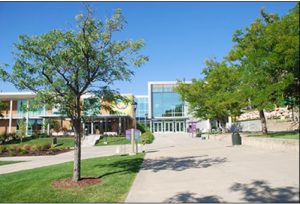 This year our West Conference is being held at Weber State University in Ogden, UT.  Our classes and evening activities will take place at the Shepherd Union Building.  
Stay right on campus during the conference!
Enjoy the convenience, and more fun with your new homeschool friends!  
Book a suite at Weber State's Residence Hall. It's just a 5 minute walk from the Shepherd Union Building.  Each room has 2 rooms with 2 beds each and a shared bathroom area. Families may reserve as many rooms as needed. The rooms are available Tuesday night through Friday night (May 26 – 29th) at $100 per night. Each person needs a bed as sleeping on floors is not permissible per the University housing regulations.
Each year we welcome many vendors to our conference. Be sure to visit with them regarding the needs of your homeschool, as they always have insight into not just their own product, but education and homeschooling in general.
VENDOR INFO COMING SOON!


Registration opens for LDSHE Membership-holders on Feb. 29th; for non-members on Mar. 14th.
Join today and receive 10% off your adult conference admission!
This is in addition to our Early-Bird Prices (below) which run through March 28th.
Online registration ends May 18th. At-the-door registration available.
Refunds will be granted on a pro-rated basis–credit card fees will not be refunded. After April 25th, when we must place orders for conference supplies, a 50% refund will be granted.  Refunds must be requested by May 18th. Use the Contact Us form to request a refund