We would like to thank our Marketplace Platinum Sponsors:
BYU Independent Study offers online courses that are for anyone, anytime, anywhere. We offer over 170 high school and more than 215 university courses that can help students make up credit, graduate on time, enhance their curriculum, or earn university credit. With the choice of Paper, Online, and Teacher-Led courses, students can sign up anytime and have one year to complete each of our fully accredited courses; this allows them to work at their own pace. BYU Independent Study is known as an organization with integrity; our primary goal is to help students receive a high-quality, affordable education.
Come visit our Marketplace Vendors and check out their great products!
The purpose of Living History is to provide parents a history text in story form (the method used by the Savior in His teachings) from which to teach their children, blending the secular and religious together, and putting God back into history.  Students come to better understand their world and their place in it when history is taught in this format.
Discovery Toys: Educational toys, books, CDs and games are recommended by childhood development and health care professionals to develop the fundamental building blocks necessary for creative thinking and learning success.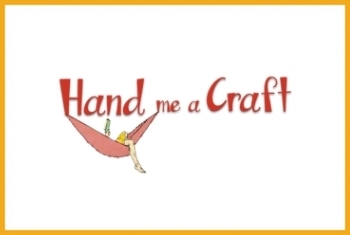 Hand Me a Craft was born from our love of doing Charlotte Mason-style handicrafts while listening to great literature. The part we didn't like was getting everything ready!  Can you relate?
We know it's hard.  You're looking at countless websites, scrolling Pinterest, taking trips to stores, and spending lots of money to buy huge bags of supplies when all you needed was a few beads!  An hour and 50 bucks later you're finally walking out of the store but you've only won half the battle.  Now you have to get home, finish up all the core lessons for the day and find time to teach yourself how to do the craft, let alone teach the kids.
What if craft time WAS a core lesson? What if it taught a skill and helped retention in other areas?  Our unique literature-themed kits do just that.  I've seen my own children's retention go up as they create and craft while listening to amazing literature.  
Our kits save time and money.  From stacks of classic literature, we've picked out personal favorites for you to share with your children.  We give you exactly what you need and do ALL of the prep so that your child can get started learning new handicraft skills as soon as you crack open the book.
We only include real SKILL building handicrafts.  No macaroni mobiles here.  We currently offer several options that all exemplify Charlotte Mason's teachings when she said:  "the human hand is a wonderful and exquisite instrument to be used in a hundred movements exacting delicacy, direction and force; every such movement is a cause of joy as it leads to the pleasure of execution and the triumph of success."  This joy comes as your child learns new skills.  You CAN give them these skills. We can make it easy.
At Wealth Mentality Families we teach families how to build true wealth and create a life of fulfillment, adventure, and happiness.
The Foundation Builder Guide: A Mother's Guide to 
Developing Education from the Principle's of Creation
Real Science 4 Kids is a program with two products: The Focus On series, which is a single-subject, semester-long, unit study, that introduces kids to five science subjects (chemistry, biology, physics, geology, and astronomy). The Building Block series, which is a rigorous, multi-subject, yearlong program where kids build concepts sequentially each year.
Butterfly Expressions is focused on education and outreach. Providing education and understanding about herbal medicines and essentials oils is just as important as providing good quality, affordable products. Butterfly Expressions teaches a variety of classes.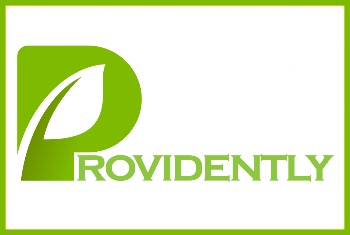 Thanks to our Door Prize Donors!
Aurora here. I am a mechanical engineer, university instructor, pilot, astronomer, and busy mom of four. I have taught science classes and workshops to over ten thousand kids since 1999.
I teach in a unique and totally fun way by having students focus on wonder, discovery, and exploration. My classes exceed state and national standards, STEM requirements, and are engaging, fun, and totally hands-on.
Supercharged Science, provides science education to families and teachers, and it really is an expression of what I am committed to: helping people enjoy science as much as I do, learn something new, and having a total blast. 
International Open Academy
is a leader in online learning. 
IOA
 courses are created by an expert team of professional online educators with a depth of experience across a variety of industries. Get hands-on knowledge and insider tips on new skills or careers that interest you most. With over 400,000 students from 139 countries, our group provides a collaborative environment to learn.
IOA
 courses are created for you to complete in your own time at your own pace. All study is completed online so you can learn anywhere, anyplace. Get comfortable and let us guide you on your way to achieving success in your chosen subject, gaining CPD/CPE accreditation for your work along the way.
Created to support your career, your passion or your past-times, we have provided our students a gateway to try new careers in new countries across the world.