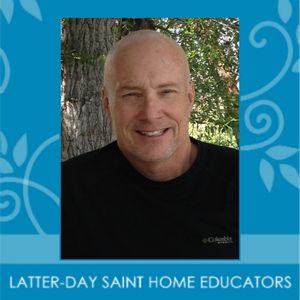 Rick Robison is Founder and CEO of The Legacy Generation (TLG), a multi-dimensional, touchstone educational program for America's Youth and Families. Rick was recruited in the early 1980s as a CIA Case Officer and Arabist. He served in Persian Gulf Nations during the Iran-Iraq War, and later during the Gulf War, he served in the Hashemite Kingdom of Jordan. In 1991, he assisted the U.S. Gulf War Task Force, operating in the Persian Gulf region during Desert Shield and Desert Storm, and within Iraq. Following the Gulf War (1991), and later before and after the Iraq War (2003), Rick returned to the Middle East on multiple tours both in the government and private sector. He is a popular speaker at conventions, on talk shows, at universities, and before a variety of professional groups, including the US military. Rick is also the author of multiple books.
All Sessions by Rick Robison
SLC Youth Day 3
5/26/2023
Eternal Truths Learned in War (Rick Robison)
Rick learned for himself the importance of fighting every day to protect our country and our freedoms. In his book The Family Freedom Manual: Volume 3, Rick Robison wrote, "I had to go all the way to Iraq to learn the most important lesson of my life, taught to me by my friend, Karim, a Kurdish freedom fighter who knows, from brutal experience, why men and women of faith must rise each day with this powerful, unstoppable, yet love-based resolve. This special power is available to all, more important today in our morally failing America—our sacred, covenant land built originally upon the Gospel of Christ, now in the grips of the Adversary." In this class, you'll learn how and why we must fight to reclaim our country.
SLC Parents Day 3
5/26/2023
Born Into Enemy Occupied Territory (Rick Robison)
A new religion is sweeping our land, a secular-progressive "religion," moving like a tidal wave, perverting or eliminating our once unique Christian heritage. If not checked, this ideology or narrative will eventually destroy us. We can counter this modern secular-relativist propaganda simply and honestly—come learn more about how to strengthen and protect our 'Hope of Israel', our precious Legacy Generation of today's youth.