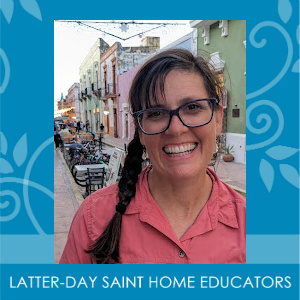 Rachel has been homeschooling her six children for sixteen years, and has nine more years to go. She currently lives in Virginia and loves going on field trips with her family. Her homeschool approach is math-heavy, and Rachel especially focuses on teaching homeschool high school AP classes for her older children. Learning Spanish at home, they have taken extended international trips and enjoy the flexible schedule of homeschooling. She loves to write about her homeschooling experiences and you can find her online at: HomeschoolingInThePresentTense.com
All Sessions by Rachel Spigarelli
Gettysburg Parents Day 1
5/17/2023
Comparison Is a Thief of Joy (Rachel Spigarelli)
Robert E Lee Suite
How do I fit, relative to others? Am I doing enough? Our tendency to make comparisons seems nearly automatic. Comparison clouds our focus. Comparison contributes to chronic dissatisfaction and prevents contentment. Homeschooling requires self-acceptance and is built on the foundation of self-love. Self-compassion is an essential homeschooling practice that allows you to overcome the inclination to compare.
How to Teach a Foreign Language (Rachel Spigarelli)
Halsey Room
Do you long for your children to have exposure to other languages, but do you hesitate because you aren't yet fluent in those languages yourself? This held me back for many years. I felt inadequate to the task. Yet, in a period of four years, we built our fluency as a family from ground zero, and I'm here to share my secrets with you! This class will be full of practical tips to help you be effective, efficient and economical in your approach.