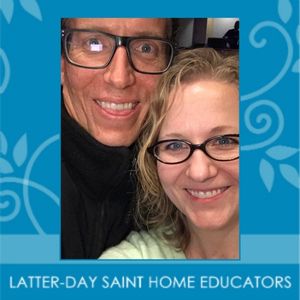 Bruce and Millie Hoggan live an adventurous life that has taken them to several states and across the Atlantic. They had the awesome experience of meeting at Ricks College and enjoyed dancing together on the Dance Style Team. They learned and have taught numerous stakes how to apply the principles of the gospel to dancing. With eight kids, three businesses, a home remodel, and homeschooling, there is never a dull moment. They have been told on occasion, "The Hoggans are quirky!"
All Sessions by Millie Hoggan
SLC Youth Day 2
5/25/2023
Dance and Dance Some More! (Bruce & Millie Hoggan)
Let's party like it's 1923! Learn to swing dance with your friends and family.
SLC Parents Day 1
5/24/2023
Mentor Mom Panel (Millie Hoggan, Holly Douberley, Jamie Anderson, Laura Pabst)
Stuck in a rut? Need new ideas? Want to make connections? Come join us as we share a few helpful tricks of the trade in mentoring our youth from early childhood through the high school years.