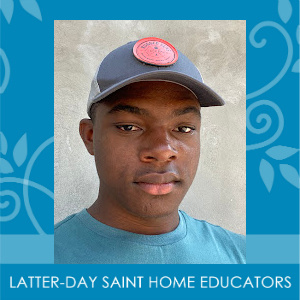 I'm 16, a YCT, and I hail from charm city Baltimore, Maryland. I like sports, especially cycling and disc golf but also will watch any live sports game. I very much enjoy reading, doing puzzles, and playing games with my family. Staying active is something I'm always trying to do and service is one of the ways I do it. If you need some stuff moved, a person to talk to, or anything really, I'm your guy. In school, my top three subjects are biology, ASL, and math. One of these will get me a future in linguistics, the medical field, or engineering. My future picture is to serve a mission and attend college and see what comes next.
All Sessions by Corey Freeman
Gettysburg Youth Day 1
5/17/2023
YCT Line Dancing (Corey Freeman)
Aspire Ballroom
The YCT will be teaching line dances like hair up, cotton eyed joe, we like to party, footloose, and many more. We will also be introducing the new 2023 LDSHE conference line dance!
Online Conference Day 2
2/10/2023
(Youth)Comunalations (Corey Freeman)
Zoom Room 3
Often it's hard or awkward to start a conversation with someone, especially if they're someone you don't know, and harder still to know how to lead one without controlling it. If you don't talk enough, talk too much, or are not comfortable talking to strangers, come learn how to converse confidently and enjoyably. While you're at it, try making some new friends! Comunalations will help you to form lasting and impactful relations through conversation.