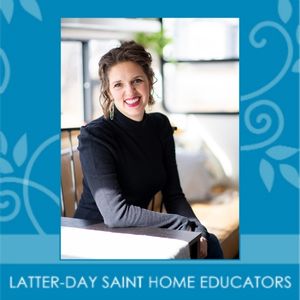 Half family coach and half interior designer, Carly Thornock leads the home reclamation movement for those who want houses infused with brilliant humanity, wonder-filled stories, and deeply rooted relationships. Her mission is to help one million women create "houses of knowing," physical and emotional sanctuaries, so that the world can be firehosed with the loving genius of soulful mothers … who otherwise might be lost in the shame and insecurity of people-pleasing the invisible masters of trendiness and Target aisle twelve.
All Sessions by Carly Thornock
SLC Youth Day 3
5/26/2023
Shark Tank for Young Entrepreneurs
Bring your business idea before a panel of entrepreneurs and see if your business has what it takes to make it in the real world! These successful business experts will listen to your business model and share real world advice for what you need to succeed!
SLC Parents Day 3
5/26/2023
Stress Stops at the Door (Carly Thornock)
Learn how to create a home life you love in a stress-free space. Of course, we want our houses to be beautiful sanctuaries, and we also know that what matters most is the people within the walls of our home. When we're intentional, the very walls (and furniture and art!) can reflect and support that relationship-priority instead of distracting us from deeply connecting with one another.