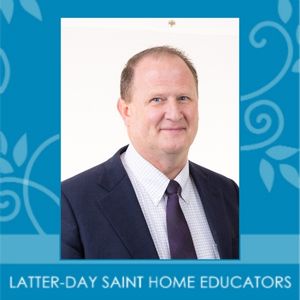 Bryce Dunford grew up in the southwest corner of the Salt Lake Valley, back when there were golden wheat fields as far as the eye could see. He attended Bingham High School and graduated in 1987. After serving in the Mexico City South Mission, he earned a bachelor's degree in biology from the University of Utah and a master's degree in educational leadership from Northern Arizona University. While studying biology and working his way through school, Bryce was given an opportunity to teach seminary on a part-time basis. This opportunity changed his career plans and now he has been a seminary and institute teacher for 30 years, in both Arizona and Utah. He has loved every assignment he has had and currently teaches at the Institute of Religion at the University of Utah. He loves talking about the scriptures with his colleague, Mike Day -- who shares the Talking Scripture podcast based off of the Come, Follow Me curriculum and is available on all podcasting apps. Bryce met his wife, Jennifer, when he gave his homecoming report following his mission. She had moved into his ward while he was away. He was seated on the stand, and when she walked in, she took his breath away. She is the love of his life! They have ten wonderful children and six grandchildren. Bryce also serves on the Board of Education for Jordan School District, the fourth-largest school district in Utah.
All Sessions by Bryce Dunford
SLC Youth Day 2
5/25/2023
Finding Personal Revelation (Bryce Dunford)
President Nelson recently said, "If we are to have any hope of sifting through the myriad of voices and the philosophies of men that attack truth, we must learn to receive revelation. " In this class, we will learn how to recognize revelation in our personal lives. We will learn about the various ways revelation comes and how revelation invites more revelation.
SLC Parents Day 2
5/25/2023
Teaching CFM to Families (Bryce Dunford)
Come join Bryce Dunfod, Talking Scriptures podcast host, as he provides helpful strategies on how to teach Come, Follow Me in your homes.