Williamsburg Three Day Conference with Focus Seminar
Williamsburg Three Day Conference with Focus Seminar
Join us on Wednesday, May 15th through Friday, May 17th at the LDSHE Conference. You will hear a special Focus Seminar with Jenny Phillips, the creator of The Good and The Beautiful homeshool curriculum. Enjoy having your cup filled and feeling inspired as you listen to Jenny's inspiring stories and experiences. Our day will end with a discussion about the book Little Men by Louisa May Alcott - your own opportunity to read a good and beautiful book - as you sharpen your skills of leading meaningful book discussions, so be sure to read it before the conference. Then you will enjoy two more days of conference classes on a myriad of topics.  Enjoy our evening activities, including our Mentor Moms Chat Room.
This package provides admission to both the Focus Seminar and the Thursday/Friday Home Educators Conference. As always, spouses are free at LDSHE. Each couple will receive a Conference Guidebook filled with the collected wisdom of our presenters from all three seminars, along with an LDSHE totebag (not guaranteed for those registering after April 24th, when we must place our orders for totes and guidebooks). Additional totes and Guidebooks are available for purchase on the Registration page if a couple would like more than one of each.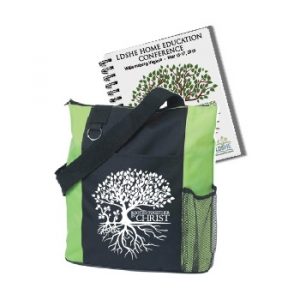 Note: Adult classes are for adults and quiet infants only. Taking noisy babies out is a courtesy to the presenter, other attendees, and future listeners of the audio recordings. A mothers' lounge—with a live video feed—will be available. We know it can be difficult to find child care for the toddlers through tweens group, but allowing yourself to enjoy the conference experience in peace is worth it!
If your husband or parents come with you to watch the younger kids, be sure to have them sign up for the Dads and Kids activities. Also note that youth must be 12 years or older to attend the youth activities and no exceptions will be permitted. The Youth Talent Extravaganza, the Family Dance, and the Graduation Ceremony are, of course, open to the entire family.
See our FAQ page for more information.
$159.00