Feeling overwhelmed or burned out? As a homeschool mom you give so much time, talent, and energy into making sure the many needs of your children are met. You ponder, search through curriculum, implement schedules, chauffeur to lessons, and practice a lot of patience. Who sees to it that YOUR needs are met? Come learn the secret to understanding your true needs and meeting those needs without guilt or feeling like you're taking away from the things you "should" be doing. Remember that you are that you might have JOY!
For a limited time, anyone can stream the full audio file for free! Simply login to begin listening.
After the promotional period, you can continue listening by getting an Audio Library subscription.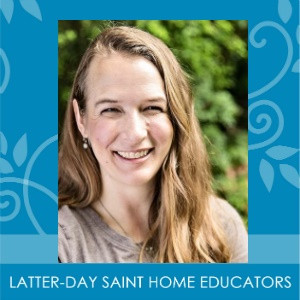 Jessica Croker is the mother of six children and has been homeschooling for at least twenty years. She is a registered yoga teacher, has a BFA in Fine Art from Utah State University, and is currently working on a master's degree in art therapy and counseling through Saint Mary of the Woods College. Throughout her homeschooling career she's operated from the belief that creativity is an essential part of our divine nature and a key way in which we experiment with and use our agency in this world. She has created a home full of art supplies and piles of kid-made projects, taught many homeschool co-op classes, and has graduated a few kids who are off to college. The Croker family lives in the woods with two cats, a gecko, and chickens in Manassas, VA.