Once a fire is established it can burn forever with just a little bit of consistent stirring and fueling. We'll talk about creating small, simple, doable habits to keep your flame burning bright. You'll leave with concrete things you can do just one day at a time to keep your fire going, or even to stir up smoldering embers.
For a limited time, anyone can stream the full audio file for free! Simply login to begin listening.
After the promotional period, you can continue listening by getting an Audio Library subscription.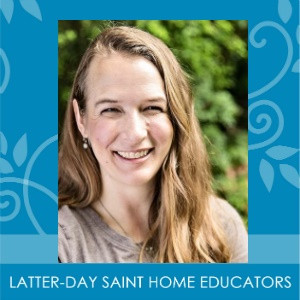 Jessica Croker is the mother of six children and has been homeschooling for at least twenty years. She is a registered yoga teacher, has a BFA in Fine Art from Utah State University, and is currently working on a master's degree in art therapy and counseling through Saint Mary of the Woods College. Throughout her homeschooling career she's operated from the belief that creativity is an essential part of our divine nature and a key way in which we experiment with and use our agency in this world. She has created a home full of art supplies and piles of kid-made projects, taught many homeschool co-op classes, and has graduated a few kids who are off to college. The Croker family lives in the woods with two cats, a gecko, and chickens in Manassas, VA.