Ladies, I hate to say it, but I think we all know the cliche is true: "If mama ain't happy, ain't nobody happy!"  Our internal state is felt, absorbed, and reflected by those closest to us, and if our personal needs are neglected, that internal state is most likely one of exhaustion, frustration, and stress.  As homeschool moms, we are so busy taking care of our spouses, our homes, and our children's physical, spiritual, and educational needs that often our own self-care gets put on the back burner.
Often we think of self-care as things like a private bath, a pedicure, a hair-cut, or a cute new outfit, but these things can seem indulgent, even selfish, to those of us who have dedicated our lives and our all to serving others. Come learn the three components of UNSELFISH self-care and what it takes to go beyond simply having some "me" time to understanding what it takes to take care of yourself in a deeply nourishing, compassionate, and fulfilling way.
For a limited time, anyone can stream the full audio file for free! Simply login to begin listening.
After the promotional period, you can continue listening by getting an Audio Library subscription.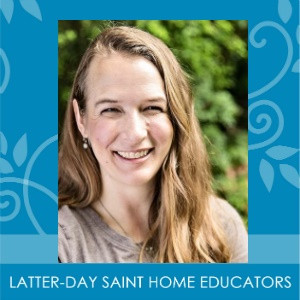 Jessica Croker is the mother of six children and has been homeschooling for at least twenty years. She is a registered yoga teacher, has a BFA in Fine Art from Utah State University, and is currently working on a master's degree in art therapy and counseling through Saint Mary of the Woods College. Throughout her homeschooling career she's operated from the belief that creativity is an essential part of our divine nature and a key way in which we experiment with and use our agency in this world. She has created a home full of art supplies and piles of kid-made projects, taught many homeschool co-op classes, and has graduated a few kids who are off to college. The Croker family lives in the woods with two cats, a gecko, and chickens in Manassas, VA.