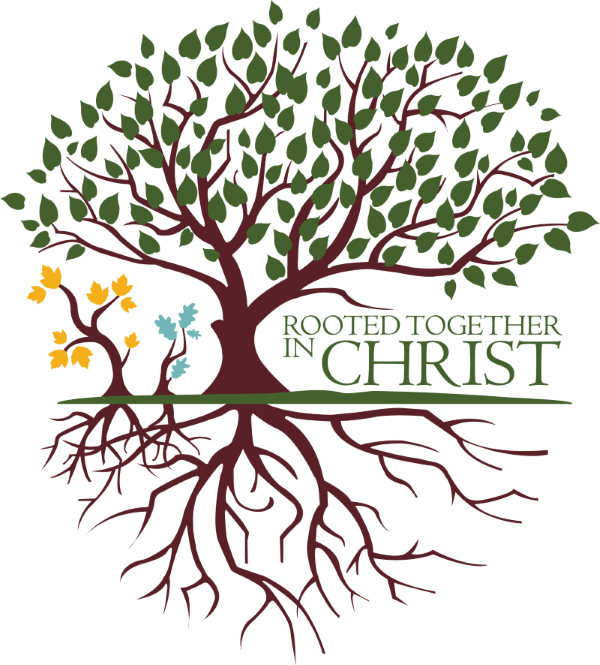 LDSHE
HOME EDUCATION CONFERENCE
Williamsburg, Virginia May 15 - 17, 2019
We had a wonderful conference! See you May 6 – 8, 2020, at The Founder's Inn, Virginia Beach
We all homeschool our children differently and are all at different phases of our homeschool journey. But as Latter-day Saints, we are all rooted together in Christ, and we share this common bond. As you participate in this conference you will be able to feel your roots blend and grow with those around you.
This year we are excited to have Greg Denning teach us about mentoring our children; Laura Welch, comedian and professional speaker, will share her insights on how to keep our light burning brightly; and Cindy Gaddis, author and educator, will share her knowledge with us about high school transcripts and homeschooling middle-schoolers.
On Wednesday, Jenny Phillips, creator of The Good and The Beautiful curriculum, will teach us about using great literature to teach our children high moral character. We'll even have the opportunity to participate in a book discussion of Little Men.
For beginners or those needing a refresher, we will have amazing mentor moms like Jessica Croker, Wendy Ashby, and JoAnn Toronto share their thoughts and experiences about beginning the homeschool journey.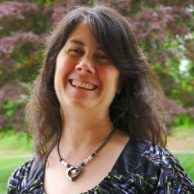 LDSHE East Conference President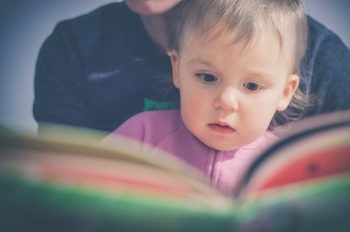 Are you just starting on your homeschooling journey? Considering homeschooling but not yet committed? Or are you looking for some basic refresher courses? Then the Beginners' Seminar is the place for you.
The Beginner's Seminar will give you a chance to learn from moms further along in their homeschooling journey. Our day will begin with Mindi Eldredge, lead creator of The Good and the Beautiful homeschool math curriculum and director of the new high school math development team. Then you'll participate in classes taught specifically for you at your stage of the homeschool journey. You will have to opportunity to:
Learn how to schedule your day and how to set realistic expectations
 Watch a video presentation of a day in the life of families in different stages of their journey
Ask questions in a panel discussion
End your day with a book discussion of Little Men led by Anna Palfreyman
Spend the day with our mentor moms, where you'll receive encouragement and support, and discover that you really can do it.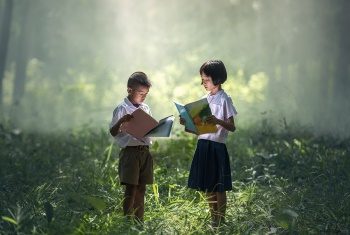 Spend the day with Jenny Phillips, creator of The Good and The Beautiful curriculum, and two members of her team, Mindi Eldredge and Anna Palfreyman. Come learn from these amazing women how to use great literature to teach your children high moral character and instill in them a love of learning.
**Update – Due to some health problems that Jenny Phillips is having, she now will be joining us via a live online presentation.  
Come be inspired by the successes, know-how, and tools that Jenny Phillips, Mindi Eldredge, and Anna Palfreyman offer. They have the ingenuity to create great things, and will invigorate you for the coming school year. In this year's Focus Seminar, you will be able to:
Learn from veteran homeschooling moms who specialize in supporting you along your journey
Discover how to develop wisdom and virtue in your children using literature
Learn how to lead an extraordinary book discussion as Anna Palfreyman leads us through Little Men by Louisa May Alcott
Come partake of the rejuvenating and encouraging expertise of Jenny, Mindi, and Anna as they inspire us to inspire our kids.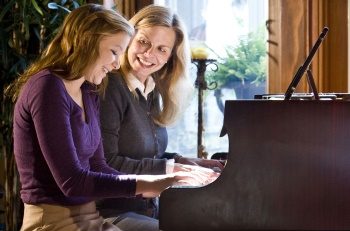 Are you ready to take your homeschool to the next level? On Thursday and Friday the LDSHE Home Education Conference will recharge you as we learn together to strengthen our families' roots and grow together.
As we work to root our children in knowledge, wisdom, gratitude, and faith we can rely on the Lord and strengthen each other. Our speakers will inspire us in this jouney by covering topics such as:
Preparing kids for college
Keeping kids motivated
Sharing our passions and inspiring our kids in their passions
Teaching our children about writing, Shakespeare, science, and math
We look forward to learning together how to create strong, grounded homeschools to benefit the whole family.
Note: Adult classes are for adults and quiet infants only. Taking noisy babies out is a courtesy to the presenter, other attendees, and future listeners of the audio recordings. A mothers' lounge—with a live video feed—will be available. We know it can be difficult to find child care for the toddlers through tweens group, but allowing yourself to enjoy the conference experience in peace is worth it!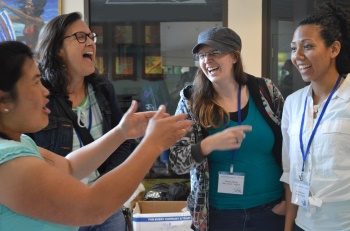 Come share your triumphs and greatest moments from your homeschool, and then get some ideas to strengthen you and your school for the coming year in a casual setting where you can relax with women traveling the road with you.
Don't you just love chatting with people who totally "get" you? On Wednesday and Thursday evening from 7 to 10 p.m. you could choose to attend the Talent Extravaganza and the Family Dance. or you could come to the Center Lounge and join in the fun discussions that always take place when homeschooling parents get together. We know you'll enjoy either option!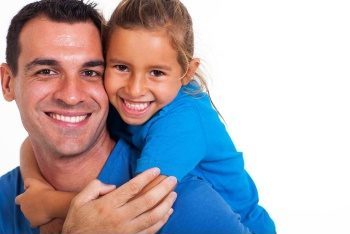 Are you a dad or a grandparent who is coming to Williamsburg to help keep an eye on the little ones? We have activities planned each day of the conference to help you keep them busy and active.
Join us for a photo scavenger hunt and self-guided tour on the beautiful grounds of the College of William & Mary, founded in 1693 and alma mater of former presidents, members of the Continental Congress, and signers of the Declaration of Independence.
We'll meet at 10:15 at the parking lot behind William & Mary's Undergraduate Admission Office, split into groups, and then head off on our tour, which should take about an hour and 15 minutes. The office is located at 116 Jamestown Rd, Williamsburg, VA 23185. To reach the parking lot, enter from Grigsby Drive, turn right at the stop sign, take the next right, and then straight ahead is our parking lot.
Afterwards, you may explore some more on your own, or take a 20 minute drive and check out Yorktown Beach, next to Riverwalk Landing at 330 Water St, Yorktown, VA 23690. Bring a lunch and eat with us on the beach!
Since we'll be outdoors for most of the time, we recommend you bring water, snacks, and sunscreen.
Sign up on the Registration page so we know you're coming!
Come travel back in history 300 years when we visit Colonial Williamsburg! Led by a professional tour guide, we will view life as it was in the beginning of America.  See and explore restored government buildings, shops, homes, gardens, and taverns of Williamsburg. Re-enactors in period clothing tell of their lives, their work, and the buzz of political change in the air.
After the two hour tour, stay and explore at your leisure as the pass is good for all day.  
We'll meet at 8:40am just outside the entrance to the Colonial Williamsburg Regional Visitor Center at 101 Visitor Center Drive, Williamsburg, VA 23185.
Purchase discounted tour  tickets on our Registration page. 
Adults $29, students $20. Children 5 and under are free. Tickets must be purchased via the LDSHE website by Wednesday May 15.
Busch Gardens has animals to see and meet!  They cherish and care about the animals there and want to inspire others to do the same. Visit with the Clydesdale horses at Highland Stables or learn about gray wolves in their natural habitat. Then, make a visit to Eagle Ridge and meet some predatory birds that were injured in the wild and were left unable to survive on their own.  Then we'll spend the afternoon enjoying rides, food, and the rest of the park!
We'll meet in the hotel lobby at 9:30 a.m., and then head over to Busch Gardens for our tour. Busch Gardens is just down the street from the DoubleTree hotel at 1 Busch Gardens Blvd, Williamsburg, VA 23185.
$35 per person (regular $89) allows access to the animals and general admission to the park. Children under 3 are free. Discount group tickets must be purchased via the LDSHE website by Thursday May 16.
Has one of your children reached the end of their homeschool journey? On Friday evening come celebrate their achievements with family and friends at the LDSHE Graduation Celebration! 
Graduating seniors and their families and friends are invited to attend the LDSHE Graduation Celebration. Light refreshments and a dance will follow the conclusion of the program. This year we are looking forward to having Greg Denning as our Graduation keynote speaker.
Graduation Includes:
· Cap and Gown Rental
· Tassel for you to keep
· Blank Diploma Cover
· Keepsake Booklet of Graduating Class
· Group Photo Shoot: Thursday May 16 at 9 am in the hotel lobby
· Individual Picture of Graduate with Parent During Ceremony
· Reception and Dance Following Ceremony
GRADUATION SIGN-UP IS CLOSED.  If you have signed up but have not yet filled out the form, please send us your information on this webform.
Be sure to take time while at the conference to browse our Marketplace, with plenty of fresh ideas and solid curriculum choices for your homeschool. 
Online registration ends May 6th. At-the-door registration available.
Refunds will be granted on a pro-rated basis–credit card fees will not be refunded. After April 25th, when we must place orders for conference supplies, a 50% refund will be granted. Refunds must be requested before May 6th. Use the Contact Us form to request a refund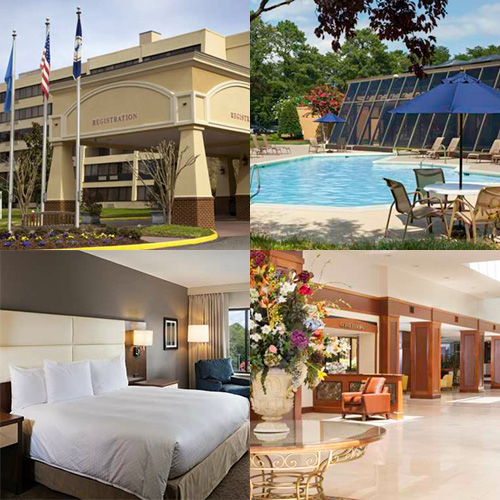 DoubleTree by Hilton Hotel Williamsburg
50 Kingsmill Road, Williamsburg, Virginia
The LDSHE East 2019 Conference will take place at the DoubleTree Hotel and Conference Center in Williamsburg. We have contracted a block of rooms at a discounted rate for LDSHE attendees. The price is $119 for a room with a King or two Queen beds (plus applicable taxes and fees).
For phone reservations please dial:

1 (800) 222-8733

 with reference to group name: LDSHE – Latter-day Saint Home Educators or group code: LDS.

 

For online reservations please visit the link:

On the left of the page enter the dates of our event 5-15-2019 and select "Add special rate code". 

Select "Group Code", where you will enter your "ID code" of LDS.

 

Reservation code active from Feb. 11, 2019 to April 14, 2019.
If you have trouble booking online, please call the onsite reservation department at 757-220-2500 and tell them that you're with the Latter-day Saint Home Educators group.