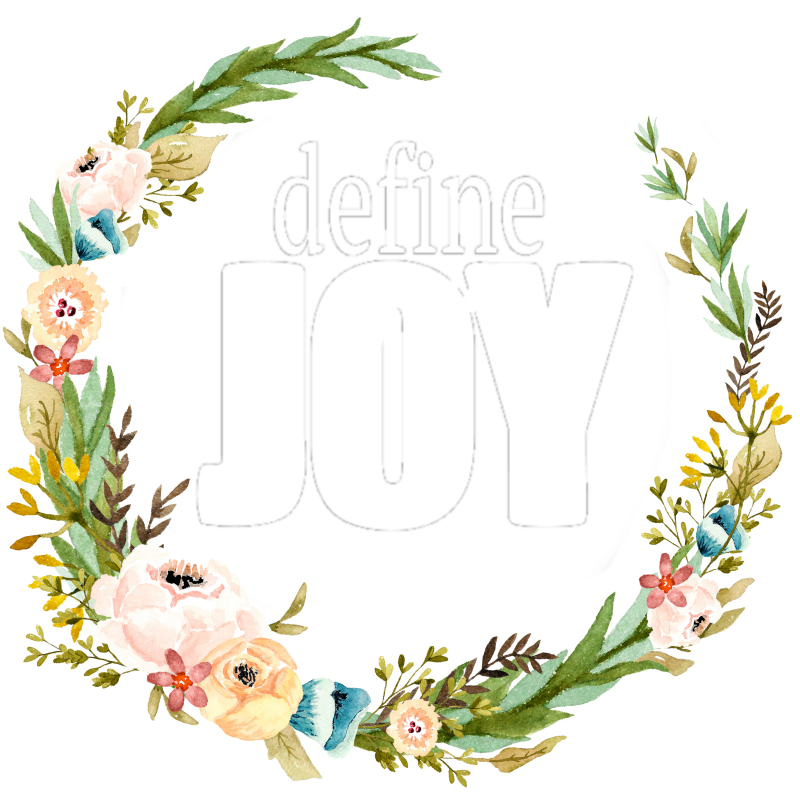 LDSHE
HOME EDUCATION CONFERENCE
Logan, Utah May 29-31, 2019
We had a great conference–
Looking forward to 2020!
We will let you know the dates and location as soon as possible. 
This year's theme is "Define Your Joy." Our keynotes and classes will help you build and maintain a homeschool that brings joy to you and your family.
Classes during the day, then fun and fellowship at night. There are two conferences each day, an adult and a youth, but each evening we come together to get to know one another better and to have some fun.
Over the three-day conference you'll make lifelong friends and feel the support and encouragement we all need as homeschoolers.
LDSHE is a 100% volunteer organization run by homeschooling mothers, fathers, and youth. Prayer is used when choosing class topics and speakers. You can feel the Spirit when you attend.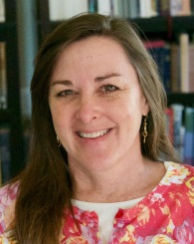 LDSHE Logan Conference President
You'll love our presenters this year!
Each day we'll gather together as a group for an opening keynote. The speakers will each address a different aspect of this year's theme, "Define Your Joy."
Jessica

Croker

,

Mindful Living Coach and homeschooling mother of six (Wednesday)

Marlene Peterson

, Founder and President of Libraries of Hope (Thursday morning)
Greg Denning, Total Transformation mentor, coach, and trainer and homeschooling father of seven (Friday morning)
Justin Young, author, speaker, and entertainer (Friday afternoon with the youth also attending)
Thirty different speakers will be presenting thirty-eight different break-out classes. Almost all have experience in homeschooling their own kids. They've faced the many challenges that homeschoolers face. They are prepared to share what's worked for them and what hasn't.
 PRESENTERS

CLASS DESCRIPTIONS

SCHEDULES
The balance of our conference days will be filled with break-out classes, some given by well-known names in the homeschooling world and others by Mentor Moms and Dads, who will share their insights and the inspiration they've experienced working hard to homeschool their own children.
On Wednesday at our Foundations Seminar we'll focus on setting priorities, creating a schedule that works well for you and your children, dealing with issues surrounding socialization, and ensuring that Christ is a part of your homeschool.
Or choose to attend the Fueling Your Fire Seminar, to learn how your thoughts affect your emotions and your outlook on life, how to better understand yourself, self-care strategies, how to form sustainable habits, and how to ground yourself throughout your day.
On Thursday and Friday choose from many excellent topics such as:
School Subjects and Strategies – anatomy, art, history, science, literature, Come Follow Me, simulations, traveling homeschool, financial smarts, Hebrew
Philosophies – Nature Schooling, Principle education – using personal revelation, love languages, organizing life, emotional intelligence, neuroplasticity and how kids learn
Age-Specific classes – homeschooling high school, creating peer group classes, teaching multiple ages, helping kids transition to adulthood, homeschool graduate panel
Note: Adult classes are for adults and quiet infants only. Taking noisy babies out is a courtesy to the presenter, other attendees, and future listeners of the audio recordings. A mothers' lounge—with a live video feed—will be available. We know it can be difficult to find child care for the toddlers through tweens group, but allowing yourself to enjoy the conference experience in peace is worth it!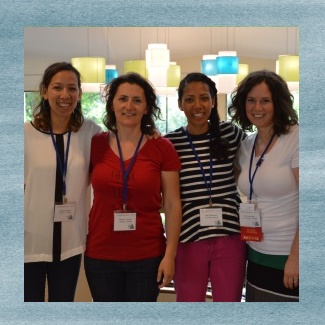 Be in the auditorium by 8 a.m. for a chance to win fabulous door prizes donated by vendors participating in our Conference Marketplace. You'll also hear the day's announcements and begin to get to know the Conference Volunteers and the other Conference Attendees.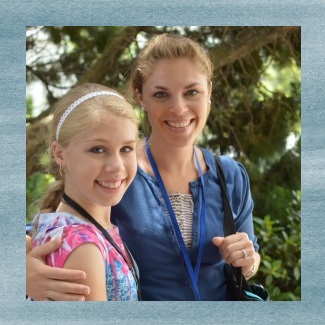 LDSHE Conferences are more than just a series of fabulous and informative classes. They build a community. Much of the relationship-building occurs in the evenings when we gather together with new friends.
Parent Chat

(Wednesday & Thursday) – join other homeschooling adults to talk about the classes of the day, struggles you may be having in your homeschool, or the great book you recently read. This is a place to find support and new friendships.
Youth Talent Show (Wednesday) – if you have a teen with a talent or just a great knock-knock joke, encourage them to sign up for the talent show. Even if you don't have a youth attending the conference, you're welcome to attend. You'll be struck by the warmth and support you'll see exhibited by the performers and the audience. It will confirm that your decision to homeschool was the right one. Plus you'll be able to enjoy some great music and laughs.
Family Dance (Thursday) – no gathering of Saints is complete without a dance. All ages are invited, so bring your whole family and trip the lights fantastic. Or just sit and watch the fun.
Graduation Celebration (Friday) – take a moment to reflect on how far your child (and you!) have come by participating in the LDSHE Graduation Celebration. Brainstorm with your youth how they can participate, and have them sign up here!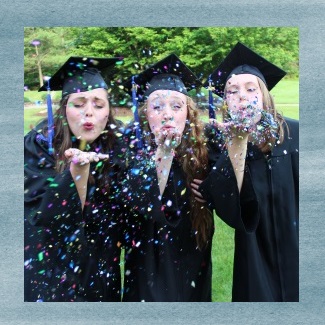 Youth Education Conference
While the adults are gathered, listening to an array of informative and inspiring speakers, youth, ages 12-18, are experiencing their own conference, filled with classes, games, and friendships. Check out what the Youth Conference Team has planned!
UPDATE: The Board and West Conference Team have decided to allow eleven-year-old youth who turn twelve in 2019 to attend the Logan Youth Education Conference in May 2019. Parents of youth who are eleven may be asked to serve as chaperones for part of the conference, as needed. Eleven-year-olds are being admitted on a trial basis only; we will use observations and data gathered this year to determine whether to continue this policy in 2020.
The policy change is, in part, because the Logan Youth Education Conference is relatively small, and we feel we can add in these younger youth and still help them have a good experience. We plan our conferences in the summer/fall of each year, and will be able to make adjustments to the 2020 conferences if we feel we should continue to offer programming for these youth.
Be sure to take time while at the conference to browse our Marketplace, with plenty of fresh ideas and solid curriculum choices for your homeschool. You'll be glad you did!
Online registration ends May 20th. At-the-door registration available.
Refunds will be granted on a pro-rated basis–credit card fees will not be refunded. After April 25th, when we must place orders for conference supplies, a 50% refund will be granted. Logan conference refunds must be requested by May 20th. Use the Contact Us form to request a refund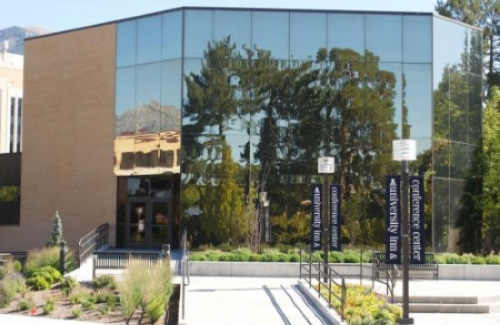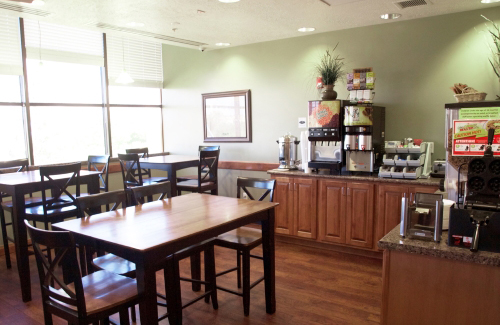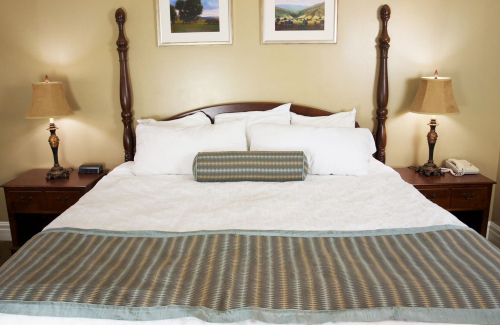 Utah State University's Inn and Conference Center
Stay right on campus during the LDSHE West conference, and enjoy convenience, a great lodging discount, and more fun with all your new homeschool friends! The University Inn & Conference Center is located at the heart of Utah State University's campus. The hotel has 74 guest rooms and suites and offers 24-hour guest services.
Enjoy the following complimentary amenities and services:
Breakfast with Waffle Bar and Signature Pastries
High Speed Internet
FREE Parking in the lot next to the Big Blue Terrace (in front of the hotel)
Access to Campus Recreational Facilities
Cup of Famous Aggie Ice Cream!
Microwave/Refrigerator
Coffee Maker & Hot Chocolate
To get our Group Rates, call (435) 797-0017 or (800) 231-5634 and say you're with Latter-day Saint Home Educators. Group rate deadline is May 14th.
Classic Room (Two Queen Beds) Rate: $94 per night
Deluxe Room(One King Bed) Rate: $104 per night
Grand Suite – $129 per night (Grand Suite booking by phone only)
To book a Classic or Deluxe room online at our group rate click here. Click "Complete Reservation" to begin reservation process.
Parking is free if you stay in the University Inn, and you will enter the lot next to the Big Blue Terrace and get your parking pass at the hotel check-in desk.
If not staying on campus, you may purchase discounted 1, 2 or 3 day parking passes directly from USU and we'll have your passes waiting for you at the Eccles Conference Center Check-in desk. These are valid for parking in the Aggie Parking Terrace. Check this interactive map for lot locations.