We would like to thank our Marketplace Platinum Sponsors:
Come visit our Marketplace Vendors and check out their great products!
Hand Me a Craft was born from our love of doing Charlotte Mason-style handicrafts while listening to great literature. The part we didn't like was getting everything ready!  Can you relate?
We know it's hard.  You're looking at countless websites, scrolling Pinterest, taking trips to stores, and spending lots of money to buy huge bags of supplies when all you needed was a few beads!  An hour and 50 bucks later you're finally walking out of the store but you've only won half the battle.  Now you have to get home, finish up all the core lessons for the day and find time to teach yourself how to do the craft, let alone teach the kids.
What if craft time WAS a core lesson? What if it taught a skill and helped retention in other areas?  Our unique literature-themed kits do just that.  I've seen my own children's retention go up as they create and craft while listening to amazing literature.  
Our kits save time and money.  From stacks of classic literature, we've picked out personal favorites for you to share with your children.  We give you exactly what you need and do ALL of the prep so that your child can get started learning new handicraft skills as soon as you crack open the book.
We only include real SKILL building handicrafts.  No macaroni mobiles here.  We currently offer several options that all exemplify Charlotte Mason's teachings when she said:  "the human hand is a wonderful and exquisite instrument to be used in a hundred movements exacting delicacy, direction and force; every such movement is a cause of joy as it leads to the pleasure of execution and the triumph of success."  This joy comes as your child learns new skills.  You CAN give them these skills. We can make it easy.
Vision Academy Publishing was established to provide high quality resources for educating families.
We have published Magical Math, a book to inspire parents and children to develop mathematical thinking skills. Through engaging text and illustrations the child is enticed into playing mathematical games and activities that gradually solidify number and operation sense. We've also included many activities drawn from non-traditional fields of math that broaden the perspective of math as a beautiful pursuit. Parents are instructed in the foundational principles of helping their children develop a great math brain.
A manipulative kit containing the ingredients to the activities in the book is also offered for conference attendees to purchase. NEW MANIPULATIVES THIS YEAR!
We also have published You Don't Have To Be An Expert: Why Homeschooling Works. It dissects the history, purposes, and outcomes of a standard K-12 education and shows how education at home can be a superior lifestyle for your family. You'll learn the "Six Secrets of Homeschooling," as well as what "experts" have said about education from ancient to modern times. Along the way you'll be given tools to aid your children in becoming academically successful, all of which will help you confidently embark on the journey of homeschooling.
At Wealth Mentality Families we teach families how to build true wealth and create a life of fulfillment, adventure, and happiness.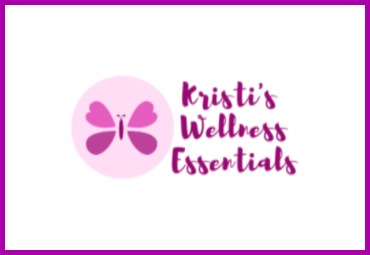 DoTERRA International is the new leader in alternative health and wellness. We offer both product and eduction to help you reinvent your own healthcare. With so many unanswered questions about the future of traditional healthcare in both quality and expense, many find themselves looking for alternatives that are proven to be reliable, effective, and inexpensive. Throughout history, essential oils (distilled from medicinal plants) have been used and known for their healing properties as the most powerful and convenient part of plant medicines. Now with the purity and proven success of doTERRA (CPTG rated essential oils – safe for external and internal use) we can learn to provide healing at home for ourselves and our families. They are now a viable option for families to achieve peace of mind at a fraction of the cost of pharmaceuticals. Essential oils support the body in its need, creating strength and balance, and can be use for a variety of ailments. Come and learn with us. Got a health problem? There's an oil for that!  Learn more at Kristi's Wellness Essentials.
Let Lasting Legacies come to your rescue to locate, organize, convert, store and preserve your family's precious memories
At Five Senses Literature Lessons our programs work with your child and their natural curiosity about the world. Your child will learn with all five of their senses with playful games, activities, and hands-on experiences designed to create a deep understanding of the material.
Instead of focusing on reading and writing, we've built a program that includes hands-on activities, watching videos and engaging in discussions. We've included guides on how to adapt activities to your child's own unique learning style and pace.
Music at Home is a book that will show you and your family how to foster music and make musical connections that will last a lifetime. In his breakthrough message, author and music educator John Owens, Ph.D., reveals how to make a vibrant musical home and raise musically insightful kids.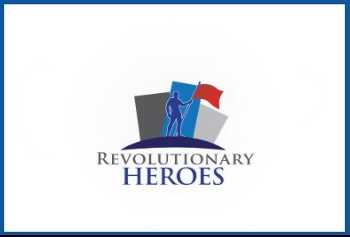 LEMI is an organization that offers training for parents and mentors. We specialize in giving teens a leadership education and do this by providing training to the people who are in their lives. The classes that we provide training for are designed to help teens develop the skills and abilities to become real scholars as well as give them a vision for the future and help them find a personal mission. So to clarify, we are selling three day training workshops for parents, teachers and mentors of teens in the areas of Shakespeare, US Gov, World leadership, and Science and Math.
Make learning fun with Usborne books and more! With more than 1500 titles to choose from, Usborne offers something for every age group from preschool to highschool. And with the recent addition of the Kane/Miller line of books, we have even more quality books to choose from. Usborne's unique use of humor and vibrant illustrations clearly demonstrate that aquiring knowledge can be fun "one book at a time."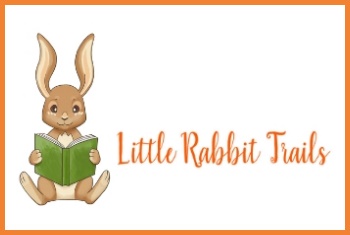 Little Rabbit Trails is home to child-led unit studies created from classic literature. Take homeschooling to a whole new level and dig into books more deeply with all of your kids, no matter their age. Little Rabbit Trails unit studies work both as a supplement to your current curriculum or as a self standing method to learn through curiosity and exploration. The book Relaxed Homeschooling and Inspire Their World Classes, both available by conference, will help you become an inspiration master.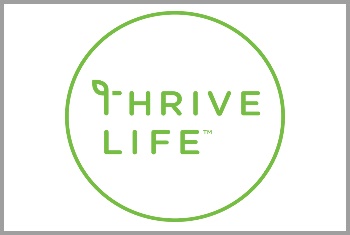 Thrive Life is all about a better experience in the kitchen! No more chopping, peeling, slicing, thawing! We sell healthy and delicious freeze dried food that you can use in your everyday cooking and with recipes you already enjoy. Or try some of ours! You will love the time you save, the ease of cooking, and how delicious everything tastes! Our products are non-GMO, contain no MSG or artificial anything. It's as close to fresh out of the garden as you can get! It's time to be a part of the food revolution and try Thrive Life freeze dried food! 
Thanks to our Door Prize Donors!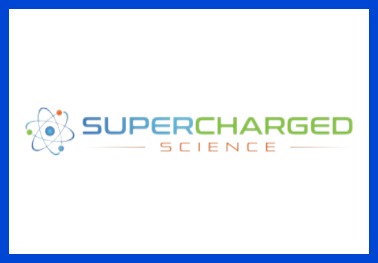 Aurora here. I am a mechanical engineer, university instructor, pilot, astronomer, and busy mom of four. I have taught science classes and workshops to over ten thousand kids since 1999.
I teach in a unique and totally fun way by having students focus on wonder, discovery, and exploration. My classes exceed state and national standards, STEM requirements, and are engaging, fun, and totally hands-on.
Supercharged Science, provides science education to families and teachers, and it really is an expression of what I am committed to: helping people enjoy science as much as I do, learn something new, and having a total blast.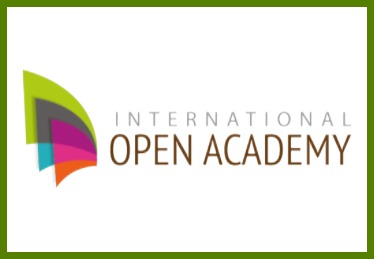 International Open Academy
is a leader in online learning. 
IOA
 courses are created by an expert team of professional online educators with a depth of experience across a variety of industries. Get hands-on knowledge and insider tips on new skills or careers that interest you most. With over 400,000 students from 139 countries, our group provides a collaborative environment to learn.
IOA
 courses are created for you to complete in your own time at your own pace. All study is completed online so you can learn anywhere, anyplace. Get comfortable and let us guide you on your way to achieving success in your chosen subject, gaining CPD/CPE accreditation for your work along the way.
Created to support your career, your passion or your past-times, we have provided our students a gateway to try new careers in new countries across the world.