May 6–7, 2021 ~ Cherokee Park ~ Morristown, TN
Registration closed April 30th
***Please note that due to the fluctuating pandemic conditions, event details are subject to change.***
Welcome to the largest Latter-Day Saint event for homeschooled youth! Here you will meet people that "get" you from all over the world, and attend fun and educational classes!
Amazing Speakers and Classes
You will be surrounded by people your same age and that share your beliefs
Dancing!
Games and activities
Be inspired and have fun!
We are so excited to share this amazing time with you, and can't wait to see you there!
I can't wait for LDSHE this year! We're going to have speakers on all kinds of topics, tons of games and activities, and even FOOD! LDSHE is literally the best time to make life-long friends, so don't be afraid to say hi and get to know new people! Hope to see you there!
Homeschool conference is so awesome. You'll meet hundreds of people that are just like you. You will probably be shy at first, but you just need to say hi. And before you know it you'll be talking up a storm. There will be a lot of games and activities to enjoy, but on Wednesday night that is when the best activities take place. So have fun!
We missed you all last year and are so excited to see you again (or for the first time)! Come and enjoy an amazing conference where we will hear from inspirational speakers, play some AWESOME games, and make new friends!
LDSHE gives you the opportunity to meet new people, from the musically gifted to parkour lovers to Star Wars theorists. You attend classes and learn from a variety of speakers. You play games outside and get some exercise, AND you meet even more people. If you don't want to go, reconsider. You only get this opportunity once a year and I know you won't regret it.
I can't wait for LDSHE! I am so excited to attend the amazing classes we have planned on topics like swing dancing, college alternatives, getting the most out of Seminary, and the class just for the Boys. The Family Dance is always a good time and I love hanging out with all the interesting people I meet! Can't wait to see you there!
LDSHE is one of my favorite places to go to, It's such a great place to make life long friendships and to meet really cool speakers. I hope you will have an awesome experience!
LDSHE is so much fun! You get to attend amazing classes with great presenters, have game time to help introduce you to some of the other youth, and you can establish friendships that will last you a lifetime! With everything from a family dance to youth activities, there is something for everyone! Hope to see you soon!
Hey everyone! Can't wait for LDSHE, you are going to have a blast! Don't be afraid to try new things, and go out of your comfort zone. There are a lot of new people like you. Don't be afraid to talk to people and make new friends. I was scared the first couple years, but looking back I wish I had tried being more adventurous, and made more friends. It's awesome to be around so many fun homeschoolers! See you there!
I've loved going to LDSHE as soon as I was old enough. The highlights for me are the great classes, keynote speakers, and most of all, the reunions with amazing friends. Being a part of this homeschooling community and being able to learn from others always gets me excited for the next school year. I've come away inspired to do more in my efforts each year that I've attended and I'll be sad to say goodbye to the conference!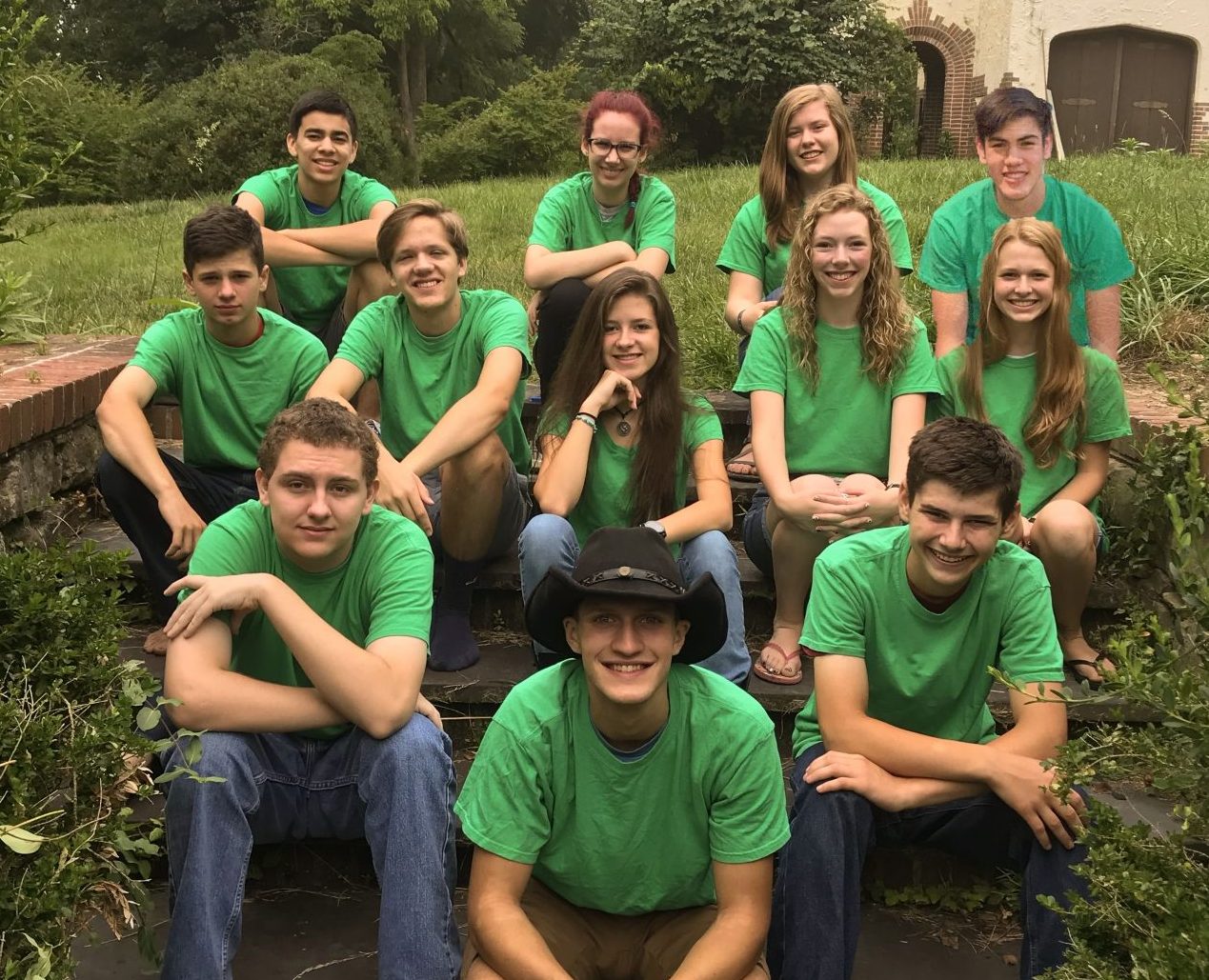 Don't Wait, Take Charge! Do what you were meant do!
This year has been like no other, so we made an event to match! How is this event different than all others? A whole two years of planning into it, AND we are bringing it OUTSIDE!! In addition to a whole bunch of homeschooled Latter-Day Saint kids (pretty much why we come right??), we have totally amazing speakers and topics, games and activities, and even a dance under the stars! This event may be different, but will be no less awesome.
"When you cannot do what you have always done, then you only do what matters most." – Elder Hales
What will make the 2021 LDSHE Youth Retreat
Amazing
?
Are you tired of being separated? Come join us for some LDSHE family reunion games!
At LDSHE, we love playing games! Usually just the youth get to play all of the fun games, but these family activities will give the parents and younger siblings a chance to join in on the fun! After lunch join us for some exciting outdoor games!
Guess how many treats are in the jar to win!
Start training for the feats of strength competition
Cornhole
Relay races
We are looking forward to competing with you!
Meet new people and show your prowess in classic and new games alike!
Meeting new people is the highlight of conference, and what better way to do it than by joining a team and learning to work together in games! Each day we'll be finding new friends, and even engaging in friendly competitions with other teams. There will be exciting and interactive games like:
Ship to Shore
The Water Bottle Game
Balloon frenzy
And of course, the LDSHE classic, Rock Paper Scissors Train
We're excited to see you there!
Come join us for a magical night dancing under the stars!
Have you dreamt of dancing under the starlight? Or maybe you've heard it in songs and wondered, "what is that like?" Well, this is your time to shine! Bring your friends and family and come join us at our Dance Under the Stars where we will have…
Dance contests
Fun family games
Delicious snacks
…and much more!
Hope you can join us for a night of fun under the stars!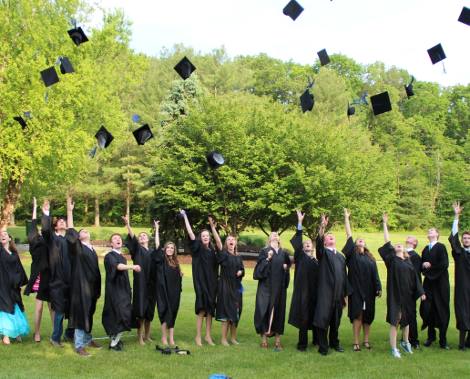 It's time to celebrate YOU! Celebrate your achievements at a graduation made for homeschoolers!
At LDSHE, we want you to feel special and rewarded for all of your hard work. Come with your family and friends and celebrate this monumental achievement!
You will be given a cap and gown to wear at the ceremony
A tassel with your graduation year that is yours to keep
An amazing speaker to motivate you as you take your next steps in life
This is a time made for you, and you will leave feeling excited and inspired for your future.
Registration has closed for graduation this year, but all are invited to attend and celebrate those graduating.
Dress:
Dress is casual, and you will be provided with a T-shirt which you may wear any day. Many of the games are physical in nature, so you probably want comfortable footwear. In addition, attendees are encouraged to dress modestly.
"When you are well groomed and modestly dressed, you invite the companionship of the Spirit and you can be a good influence on others" (For the Strength of Youth, 6).
Standards and Behavior:
We expect all attendees to show courtesy and respect to other participants, speakers, and chaperones.
Cell phones are allowed, but we ask that you be respectful of others by not using them for texting, games, conversations, etc. and silencing them during devotionals, classes, or other activities.
The safety of our participants is of highest priority. We ask that participants stay with the group and follow instructions during and between activities. Attendees will have easy access to their parents throughout the conference.
All youth must have a parent who is registered for the LDSHE Family Retreat and who is present at the conference. No exceptions. In the event of an emergency, the attending parent will be contacted immediately, and the participant will be placed in their care. Parents are responsible for their own youth. LDSHE is not able to chaperone outside of the planned class and daytime activities; we chaperone activities, not individual youth.
Online registration closes on April 30, 2021.
At the door registration will not be available this year.
Full refunds (less any credit card fees) will be granted prior to April 10, 2021. After April 10th, when we must place orders for event supplies, a 50% refund (less any credit card fees) will be granted. Refunds must be requested by April 27, 2021. When requesting a refund, you may choose to apply your credit towards a $39 purchase of access to our online conference. Should you so indicate you will then be refunded the remaining balance.
***In the event that the venues cancel our event (e.g. for the COVID-19 risk) registration will be refunded minus credit card fees.
Use the Contact Us form to request a refund.